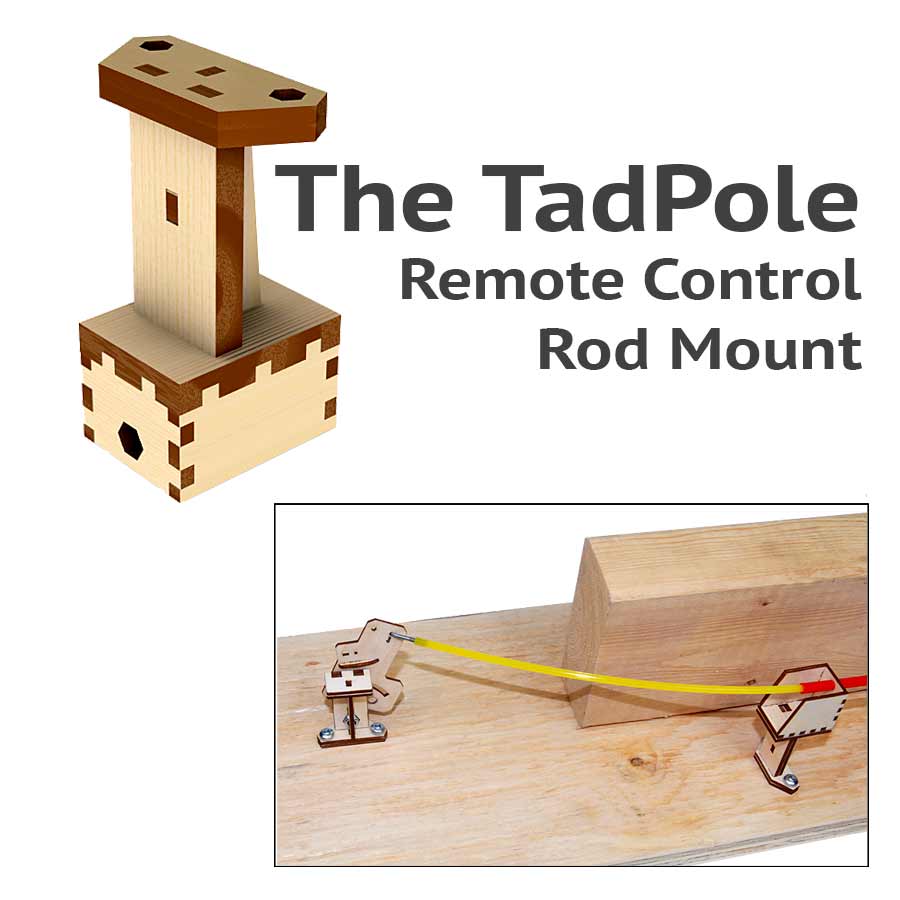 6 In Stock
We can ship the BF-0004 immediately. If you order more than what we have available, the additional units will be automatically added to our production queue.
PRICE : $4.50
6 in stock
The TadPole provides a way of offsetting the control rod mount away from the BullFrog. This makes the overall size of the BullFrog considerably smaller so that you can fit it into tighter locations. The TadPole also allows you to mount the BullFrog in areas that are hard to reach with a control rod. You can even mount the TadPole around a corner from the BullFrog!
To use the BullFrog with the TadPole remote mount, build the BullFrog without the control rod mount. Instead, you build the BullFrog using the base included in this kit.
Will the TadPole fit?
Download the detailed dimensional diagram of an assembled TadPole to be sure.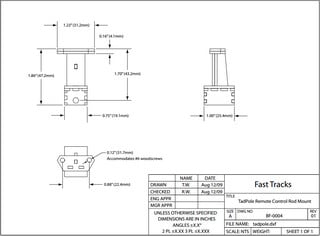 The TadPole can only be used with the un-assembled version of the BullFrog as you need to build the BullFrog without the control rod mount.
Download the complete assembly and installation guide for the BullFrog and BullFrog Accessories.
Items you may want to include in your order​