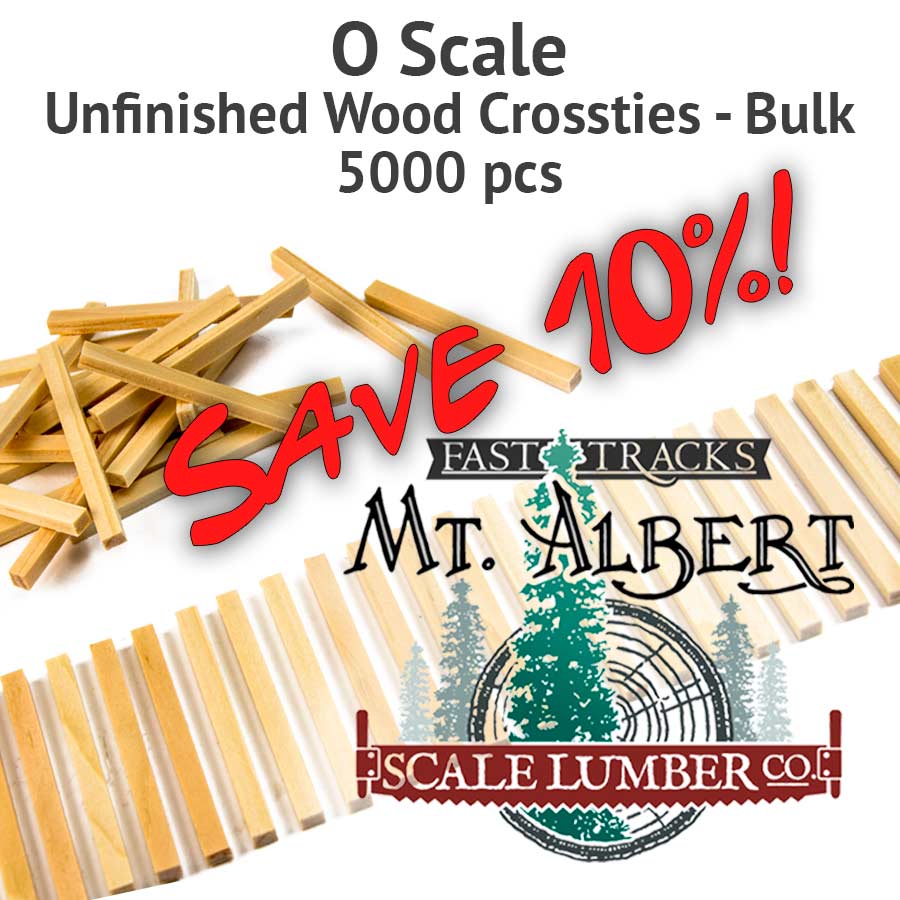 Out of Stock
The WTB-O-C-5000 is normally stocked but we are currently out. You can still order this part and we will ship it as soon as it is available.
PRICE : $214.49
Need a lot of cross ties for your project? Buy our 5000pc bulk pack of cross ties and save 10%!
Unfinished O, 9' (2.7m) white pine wood cross ties are custom cut for Fast Tracks by Mt. Albert Scale Lumber and are a perfect match to our QuickSticks and wood turnout ties. They can be used for laying straight and curved trackwork throughout your layout.
Height and thickness produced to very high tolerances (+/-.002″), the highest in the industry. These ties are cut from high quality White Pine selected specifically by Fast Tracks for its ability to take spikes without splitting.
Tie Dimensions
Scale Length: 9' (2.7m)
Scale Width: 9" (228.6mm)
Scale Height: 7" (177.8mm)
Model Length: 2.25" (57.2mm)
Model Width: 0.19" (4.8mm)
Model Height: 0.15" (3.8mm)
There are 5000 ties per bag.
Have a lot of ties to lay? Check out our complete line of Tie Racks!
Items you may want to include in your order​