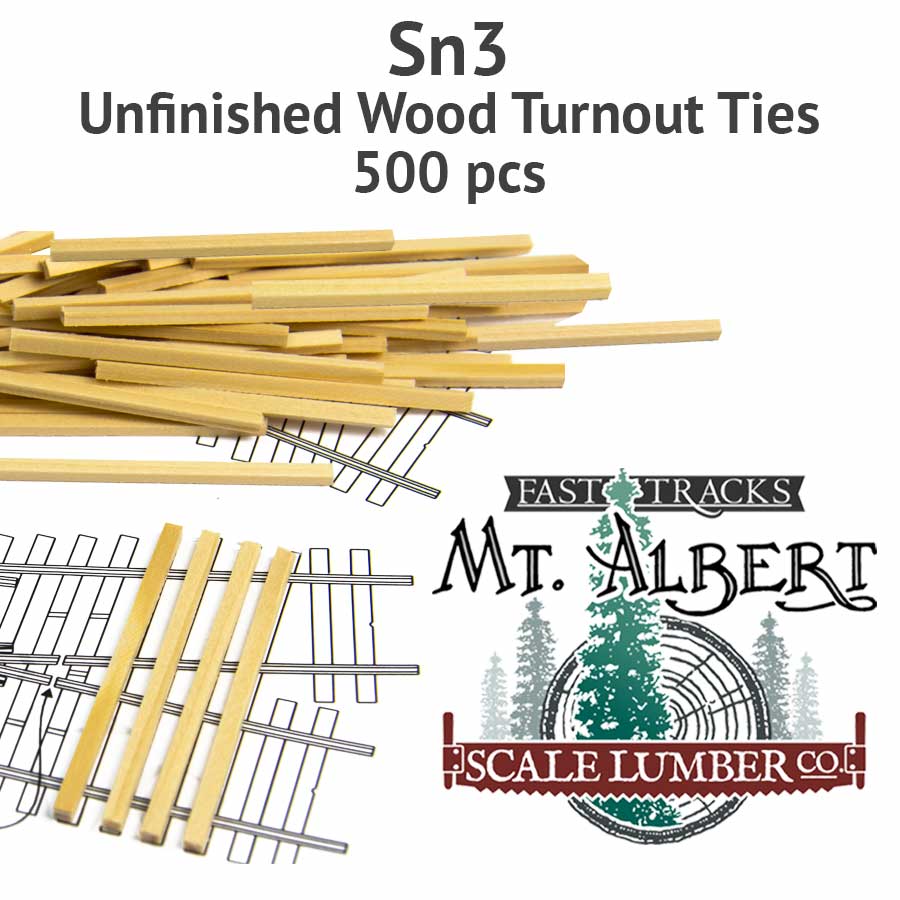 20 In Stock
We can ship the WT-SN3-T immediately. If you order more than what we have available, the additional units will be automatically added to our production queue.
PRICE : $37.99
20 in stock
Unfinished Sn3 white pine wood turnout ties by Mt. Albert Scale Lumber are an excellent match for turnouts built with your Fast Tracks assembly fixture. They can also be used to construct any handlaid turnout or crossing.
Height and thickness produced to very high tolerances (+/-.004″), the highest in the industry. These ties are cut from high quality White Pine selected specifically by Fast Tracks for its ability to take spikes without splitting.
Tie Dimensions
Scale Length: 13.5' (4.1m)
Scale Width: 7" (177.8mm)
Scale Height: 5" (127mm)
Model Length: 2.53" (64.3mm)
Model Width: 0.11" (2.8mm)
Model Height: 0.08" (2mm)
There are 500 ties per bag by weight.
Items you may want to include in your order​