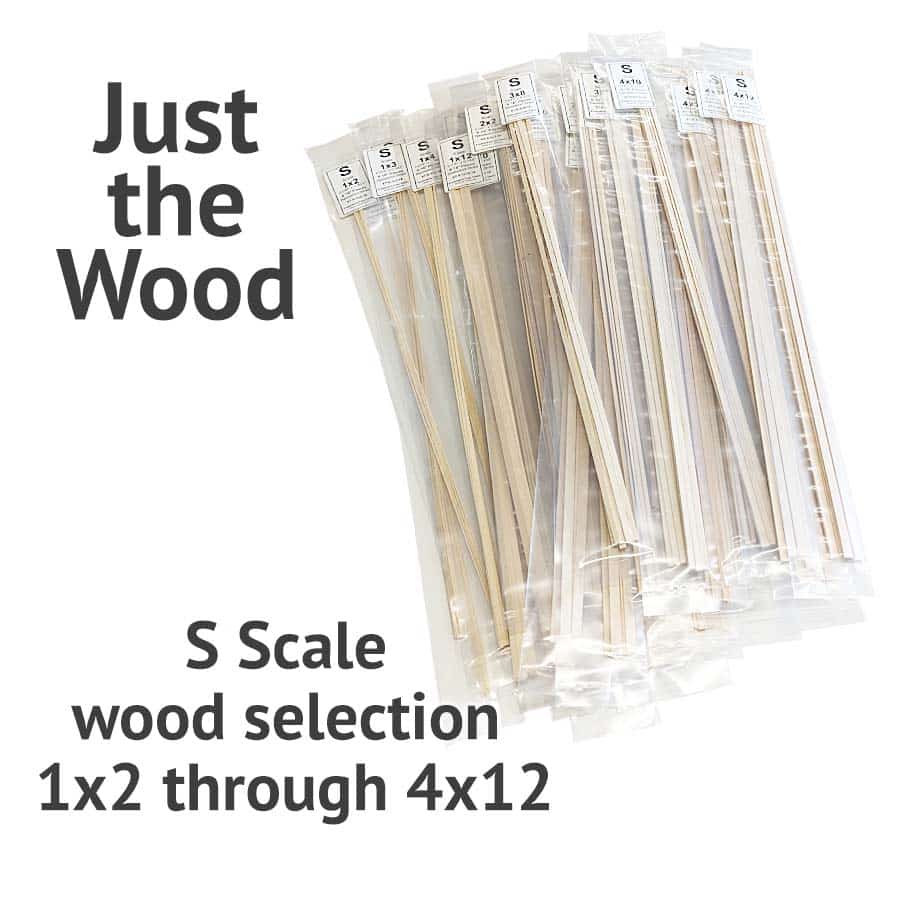 1 In Stock
We can ship the immediately. If you order more than what we have available, the additional units will be automatically added to our production queue.
PRICE : $196.40
1 in stock
Want just the wood that is included in our Lumber Store kits? We offer several pre-selected collections of packaged stripwood as a quick way to start your wood supply or to replenish your Lumber Store rack. One simple click will add 24 sizes of wood to the cart in one simple bundle. This bundle contains 12 pieces of each of the sizes listed below.
12 – 16″ long pieces of each of the following S scale stripwood are included:
A matching Lumber Store complete with S scale lumber in sizes from 1X2 through 4X12 is available here.
The Lumber Store rotating rack is also available on its own without wood, which is great for storing any long materials. A set of blank labels is included. Click here for details.
Items you may want to include in your order​