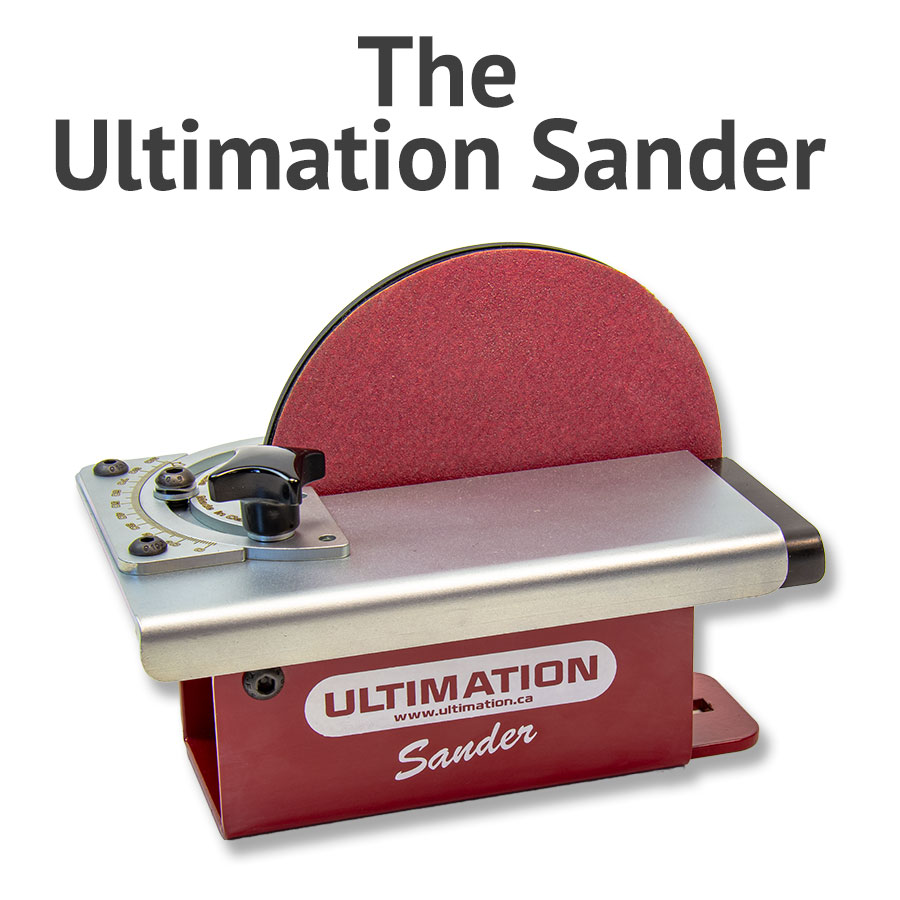 2 In Stock
Additional Stock: 1 to 2 weeks
We can ship the ULT-SA immediately. If you order more than what we have available, we will hold your order until we have enough stock to ship your complete order.
PRICE : $225.00
2 in stock
Fast Tracks is the exclusive distributor for the first of what we hope is a long line of innovative tools by Ultimation.
Developed by Al Collins, the founder of Mt. Albert Scale Lumber, this unique sander is THE tool for producing precise, repeatable angles on scale lumber. Don't let the lack of a motor discourage you; it is precisely why this tool works so well. Al noticed that he frequently used a disk sander to form angles on strip wood for a trestle project he was working on. However, he was using it manually, and turning on the motor proved too aggressive for his needed precision. This is when the Ultimation Sander was born.
Like anything that Fast Tracks produces or offers, this tool is the highest quality possible. Ball bearings and all metal construction give this tool a feel that has to be felt to be believed. Its rigid design and construction translate into very accurate results.
repeatable accuracy within 1/2°
rubber edge disk for precise fingertip control
pre-set 90° fence, as well as an adjustable fence for angles between 1° and 90°
adjustable table to prolong disk life
table and fence can be fine-tuned for 100% accuracy
mounting holes on the base
easy to change 5″ stick-on sanding disk
Order your Ultimation Sander today! You WILL wonder how you ever got along without it…
Consider adding the Repeater attachment for your sander. This add-on allows multiple pieces to be produced precisely the same size.
Ultimation (n) ul-ti-ma-tion/ the state of being ultimate
Items you may want to include in your order​