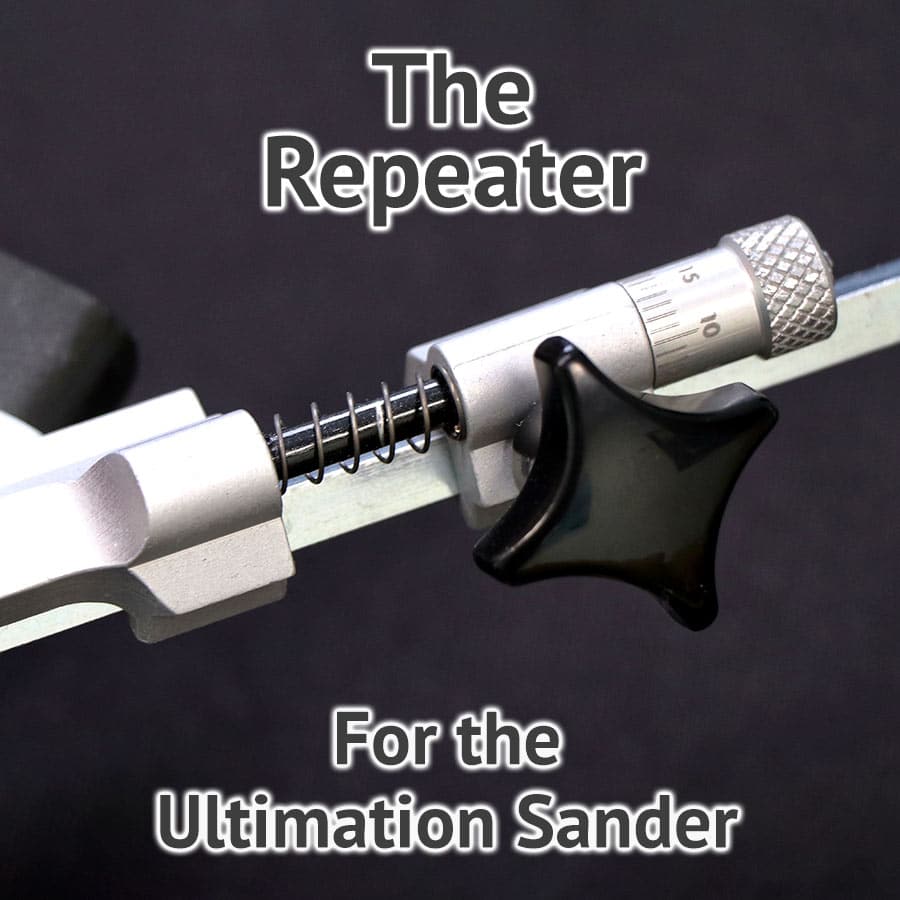 9 In Stock
Additional Stock: 1 to 2 weeks
We can ship the ULT-SA-RE immediately. If you order more than what we have available, we will hold your order until we have enough stock to ship your complete order.
PRICE : $80.00
9 in stock
Fast Tracks is the exclusive distributor for the first of what we hope is a long line of innovative tools by Ultimation.
Perfection made easy. The Repeater is an Ultimation Sander accessory for when you need multiple pieces exactly the same! Save time, reduce material waste, and enjoy perfectly replicated pieces.
Easily attaches to the existing sander with no modifications
Positive stop
Self-feeding
Micrometer dial adjustment (1/1000 inch increments)
Accurate angles with 1/2 degree
Maximum material length 6 1/2″
The Repeater comes with all the tools needed to attach to your sander. Sets up quickly.
Ultimation (n) ul-ti-ma-tion/ the state of being ultimate
Items you may want to include in your order​