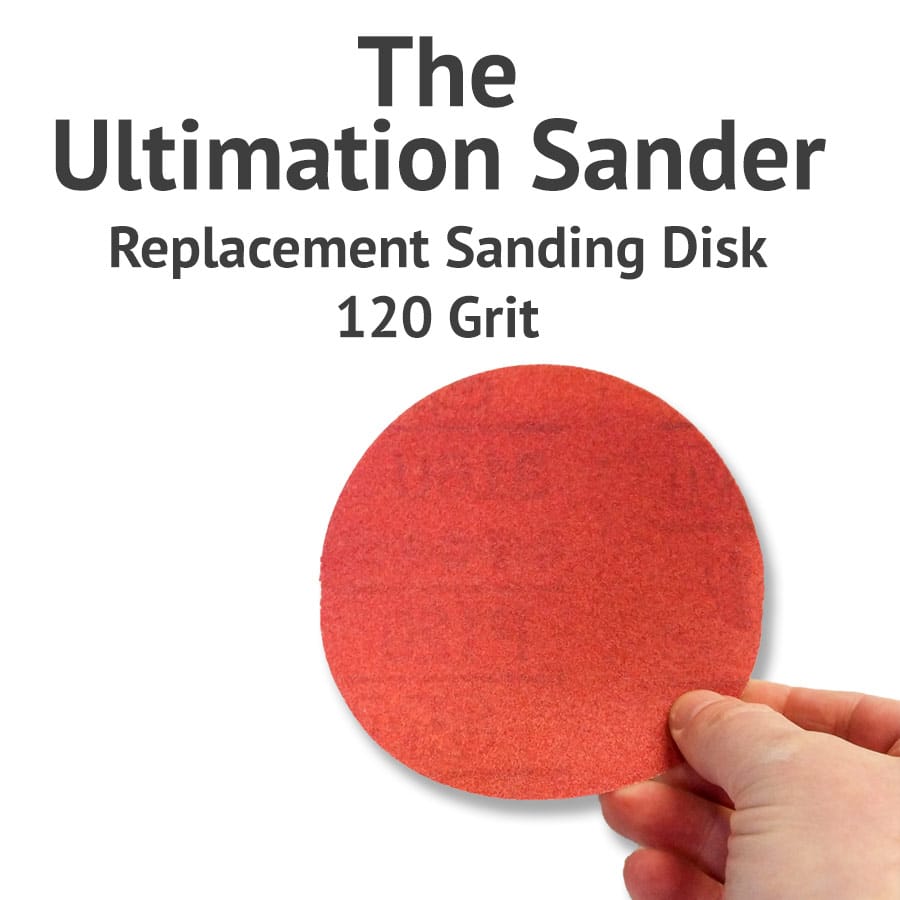 Out of Stock
Additional Stock: 1 to 2 weeks
The ULT-SA-120 is normally stocked but we are currently out. You can still order this part and we will ship it as soon as it is available.
PRICE : $1.50
Fast Tracks is the exclusive distributor for the first of what we hope is a long line of innovative tools by Ultimation.
Replacement 120 grit self-adhesive 5-inch diameter sanding disk for the Ultimation Sander. 3M™ produces these as part of their Stikit™ line of disposable sanding disks.
Order your Ultimation Sander today! You WILL wonder how you ever got along without it…
Ultimation (n) ul-ti-ma-tion/ the state of being ultimate
Items you may want to include in your order​