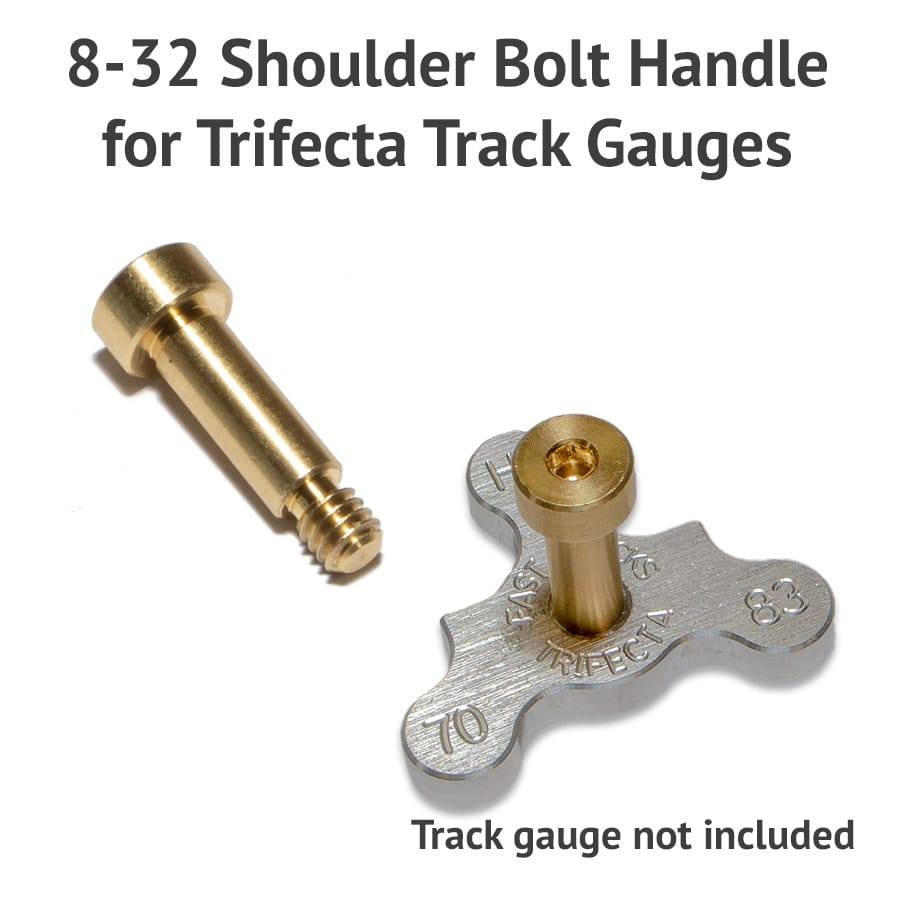 153 In Stock
We can ship the TRI-BOLT immediately. If you order more than what we have available, we will hold your order and add additional units required to our production queue. The lead time for this product is shown above.
PRICE : $1.95
153 in stock
Use this 8-32 solid brass shoulder bolt as a convenient, removable handle for your Trifecta track gauge. This shoulder bolt is the ideal size for this as it has a very short thread length and will not interfere with the tool when in use. The shoulder allows the bolt to be turned onto the tool's top surface, so it stays in place.
Removing the handle allows the flat surface of the track gauge to be weighted down when in use.
Trifecta track gauge not included.