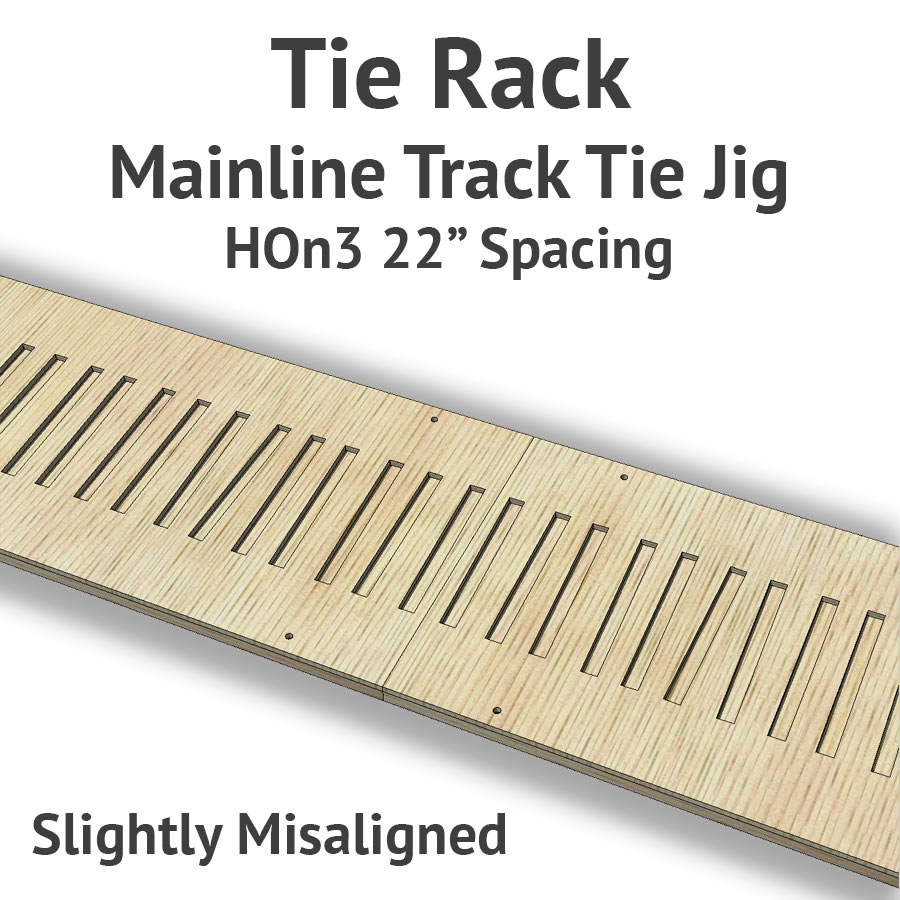 2 In Stock
We can ship the TR-HON3-7-7-22-1 immediately. If you order more than what we have available, the additional units will be automatically added to our production queue.
PRICE : $22.95
2 in stock
Fast Tracks Tie Rack tie jigs for HOn3, Mainline trackwork makes it fast and easy to lay individual ties in a Slightly Misaligned manner on your roadbed, which will mimic the random tie placement on narrow gauge railroads.
Placing individual ties onto your layout one by one and ensuring that they are properly spaced can be both a tedious and challenging task. The Fast Tracks Tie Rack tie spacing jig makes this job faster and easier, replacing the tedium of working hunched over your layout with an evening of preparing strips of ties at your workbench in just a few easy steps.
Fast Tracks Tie Racks:
Can be used to create straight or flexible tie strips
Modular design means you can make jigs of any length
Pockets are cut to reproduce Slightly Misaligned tie spacing and positioning
Each Tie Rack package includes two 10″ lengths. Puzzle like locking tabs allow you to connect Tie Racks together to create a jig of any length.
| PARAMETER | VALUE | DETAILS |
| --- | --- | --- |
| Track Type | Mainline | The tie spacing standard used. |
| Tie Length | 0.96" (24 mm) | The length of tie that will fit into the pocket of a TieRack |
| Tie Spacing | 22" (559 mm) | The prototype center to center distance between ties. |
| Tie Width | 0.08" (2 mm) | The width of tie that will fit into the pocket of a TieRack |
| Tie Randomization | Slightly Misaligned | |
Items you may want to include in your order​