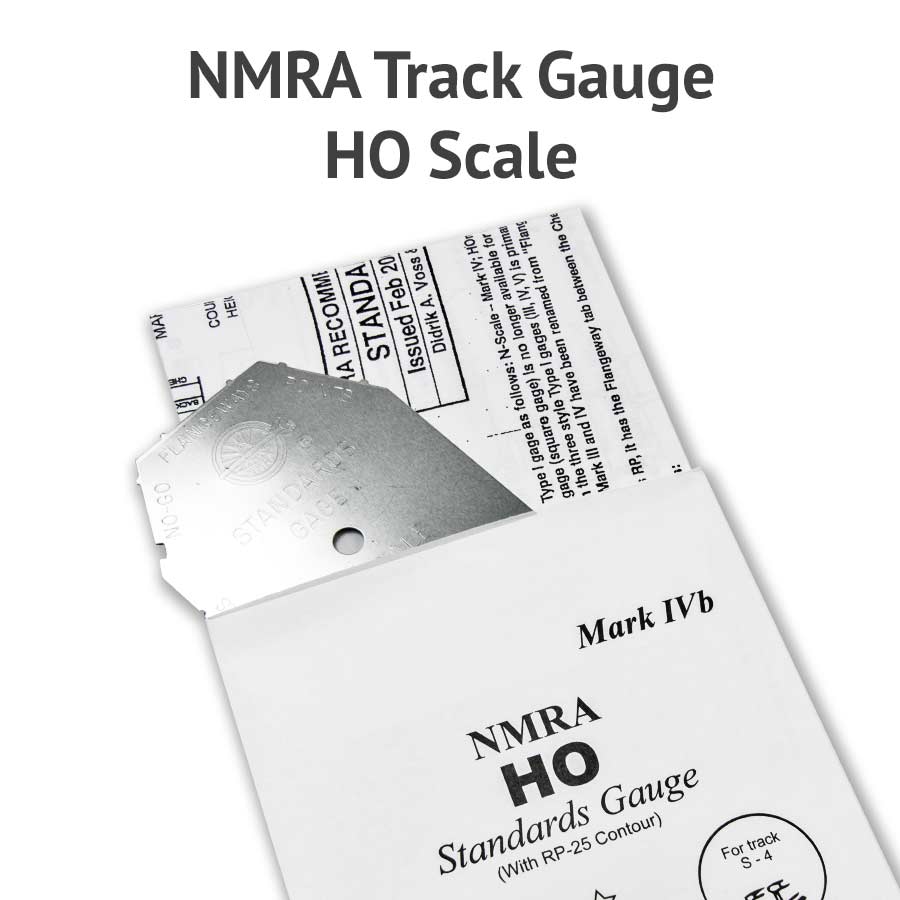 8 In Stock
We can ship the TL-0005 immediately. If you order more than what we have available, we will hold your order until we have enough stock to ship your complete order.
PRICE : $18.00
8 in stock
Developed and manufactured by the NMRA (National Model Railroad Association), this HO scale gauge is an indispensable tool that makes it easy for you to check all critical dimensions of your track and rolling stock.
The HO scale track gauge can measure:
Gauge of track and turnouts
Flangeway gauge and depth
Wheel gauge
Coupler height
Points gauge
Platform height
Tunnel and train clearances
Includes complete instructions.