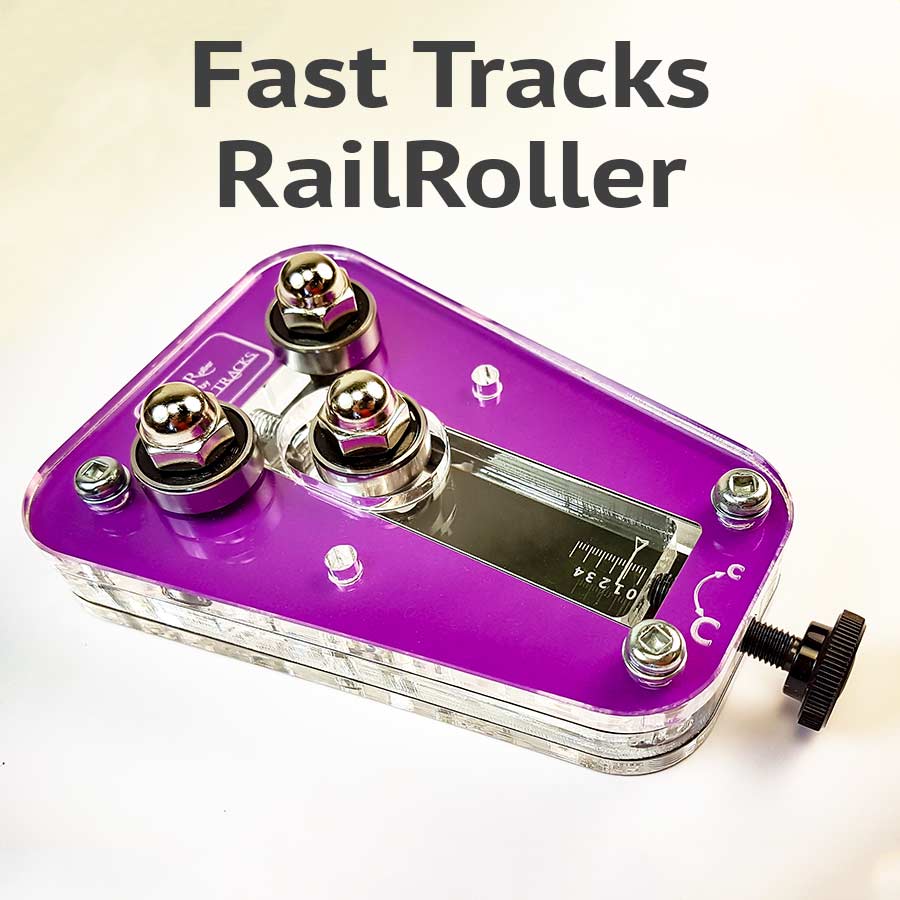 14 In Stock
We can ship the TL-0004 immediately. If you order more than what we have available, we will hold your order and add additional units required to our production queue. The lead time for this product is shown above.
PRICE : $89.95
14 in stock
Manufactured by Fast Tracks, the Rail Roller can bend or straighten rail easily and quickly with just a few quick passes!
The Fast Tracks Rail Bender:
Accommodates Multiple Rail Codes – Works with codes 40 to 148 rail
Can produce radiuses as small as 1.5″
Can Straighten Bent Rail – Not only produces consistently smooth bends but can also be used to straighten previously bent or misshapen rail
Is Built Tough – Cell cast acrylic construction
Uses Quality Bearings – Three sealed lifetime lubricated ball bearings provide smooth even rolling
Is Mountable – Pre-drilled holes allow you to mount the Rail Roller to your workbench
Is Easy To Find – Bright color makes it easy to find on a busy workbench
Is Ergonomically Designed – Can be comfortably used by right and left-hand users
The Rail Roller is 6″ X 4″ X 2″
Rail Rollers are Blue.
Items you may want to include in your order​