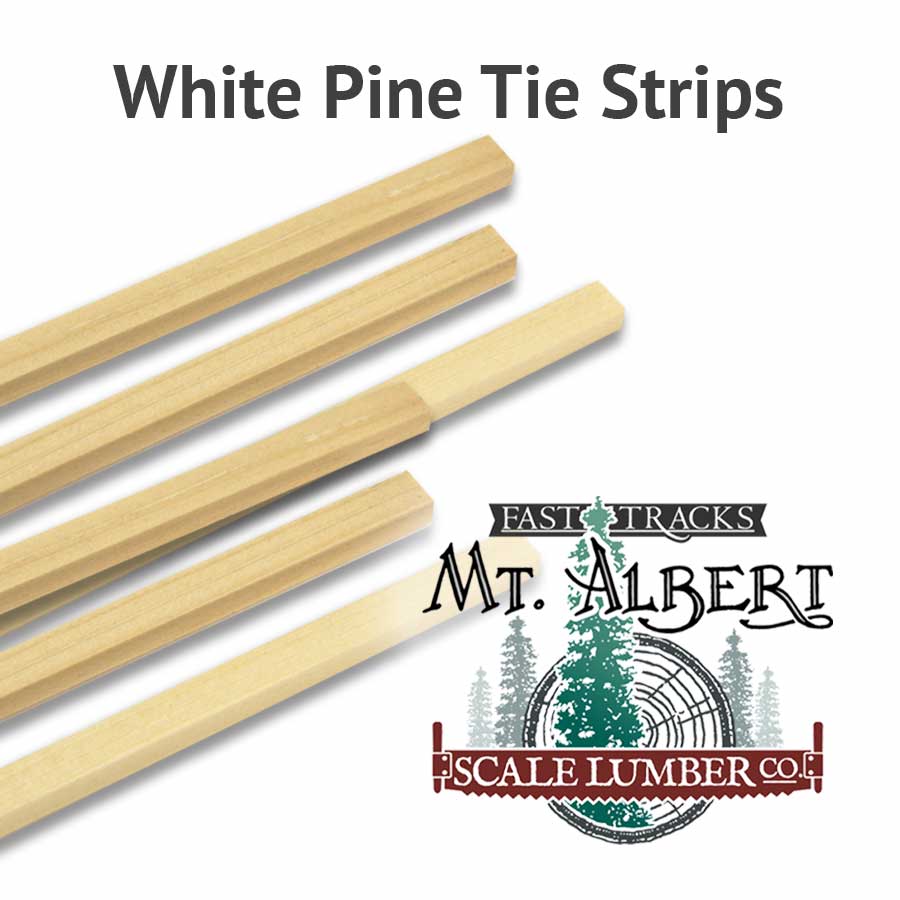 200 In Stock
We can ship the TIESTRIPBLK-S-8x8-16 immediately. If you order more than what we have available, we will hold your order and add additional units required to our production queue. The lead time for this product is shown above.
There is a minimum order quantity of 50 pieces required for bulk.
PRICE : $0.30
200 in stock
Want to cut ties to any length desired? These 16" long strips available in bulk quantities are the same size as our regular White Pine individual ties. Cut them to any length needed.
Mt. Albert tie stock is cut from the highest quality White Pine available. Cut to consistent dimensions, with a tolerance of +/- .003″ (less than the thickness of a sheet of paper), this material is ideally suited for all scratch building projects.
These S scale, 8"x8" tie strips are available in bulk quantities, 16" (406 mm) long pieces.
Minimum order quantity of 50 pieces.
Stripwood Dimensions
Size
Width
Height
Prototype Imperial
8"
8"
Model Size Imperial
0.125"
0.125"
Model Metric
3.2mm
3.2mm
Fractional size
(if applicable)
Items you may want to include in your order​