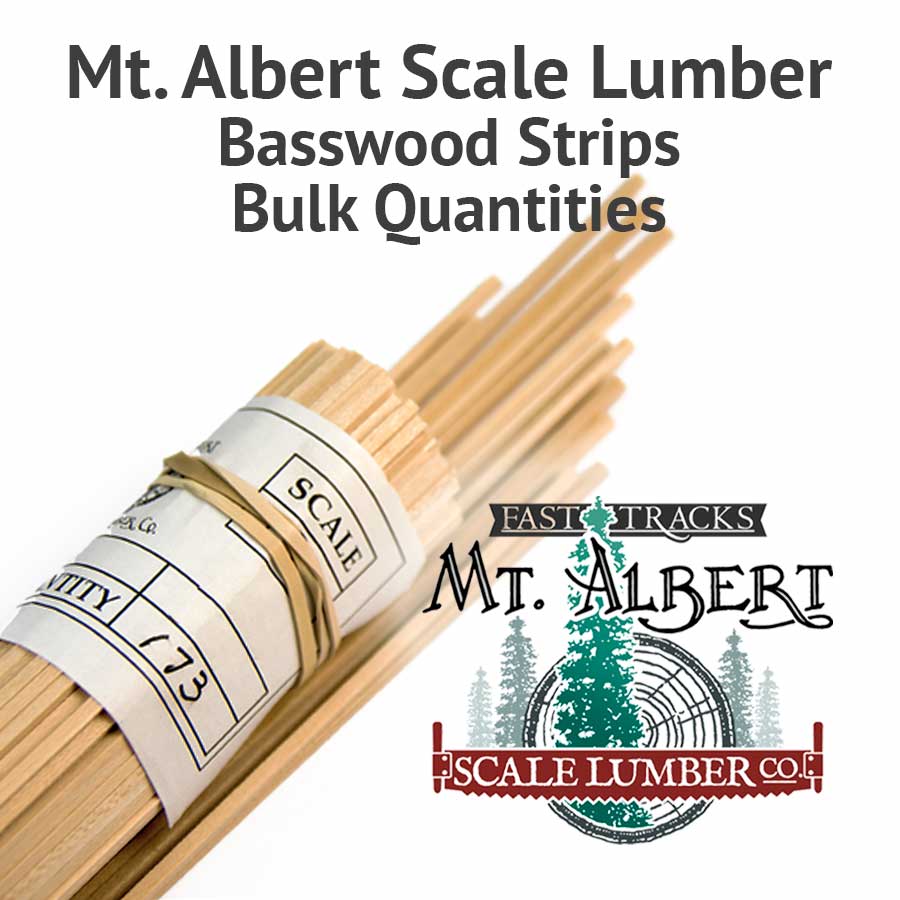 Built When Ordered
Production Time: 2 to 5 days
The STB-S-2x10-24 will be automatically added to our production queue when it is ordered.
There is a minimum order quantity of 50 pieces required for bulk.
PRICE : $0.50
Available on backorder
No need for pre-packaged stripwood? Order strips in bulk and save over 40% off the packaged price! Additional discounts for large orders.
Fast Tracks now produces all Mt. Albert Scale Lumber products! The same exceptional quality is now available online.
Mt. Albert scale stripwood is produced from the highest quality basswood available. Cut to consistent dimensions, with a tolerance of +/- .003″ (less than the thickness of a sheet of paper), this material is ideally suited for all scratch building projects.
Our method of cutting basswood produces clean, fuzz-free wood strips ready to use. We use the finest raw materials available, free of knots and discoloration.
These S scale, 2"x10" strips are sold in 24" (610 mm) long pieces.
Each strip is 128 S scale feet long (39 S scale meters).
NOTE: This product was sold under the part number B212B24 in the Mt. Albert Scale Lumber catalog. This product's Fast Tracks part number is now STB-S-2x10-24.
Bulk sizes are available in 16″ and 24″ lengths. Minimum order quantity 50 pieces.
Stripwood Dimensions
Size
Width
Height
Prototype Imperial
2"
10"
Model Size Imperial
0.031"
0.156"
Model Metric
0.8mm
4mm
Fractional size
(if applicable)
1/32"
5/32"
Items you may want to include in your order​