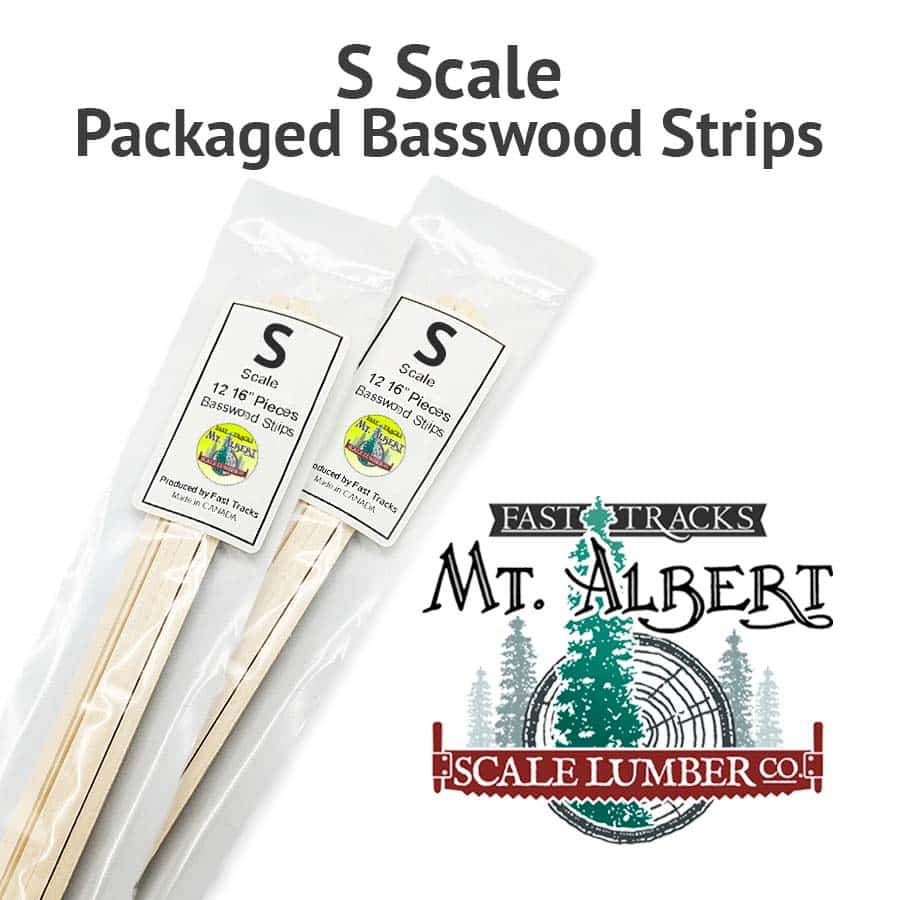 5 In Stock
We can ship the ST-S-8x12-16 immediately. If you order more than what we have available, the additional units will be automatically added to our production queue.
PRICE : $4.80
5 in stock
Fast Tracks now produces all Mt. Albert Scale Lumber products! The same exceptional quality is now available online.
Mt. Albert scale stripwood is produced from the highest quality basswood available. Cut to consistent dimensions, with a tolerance of +/- .003″ (less than the thickness of a sheet of paper), this material is ideally suited for all scratch building projects.
Our method of cutting basswood produces clean, fuzz-free wood strips ready to use. We use the finest raw materials available, free of knots and discoloration.
These S scale, 8"x12" strips are sold in a package of 6, 16" (406 mm) long pieces.
Each strip is 85 S scale feet long (25.9 S scale meters). This package contains 512 S scale feet of material (156.1 S scale meters).
NOTE: This product was sold under the part number MA234P12 (12" strips) or MA234P24 (24" strips) in the Mt. Albert Scale Lumber catalog. This product's Fast Tracks part number is now ST-S-8x12-16.
All 12″ and 24″ lengths have been replaced with 16″ (406 mm) lengths.
Stripwood Dimensions
Size
Width
Height
Prototype Imperial
8"
12"
Model Size Imperial
0.125"
0.188"
Model Metric
3.2mm
4.8mm
Fractional size
(if applicable)
1/8"
3/16"
Items you may want to include in your order​