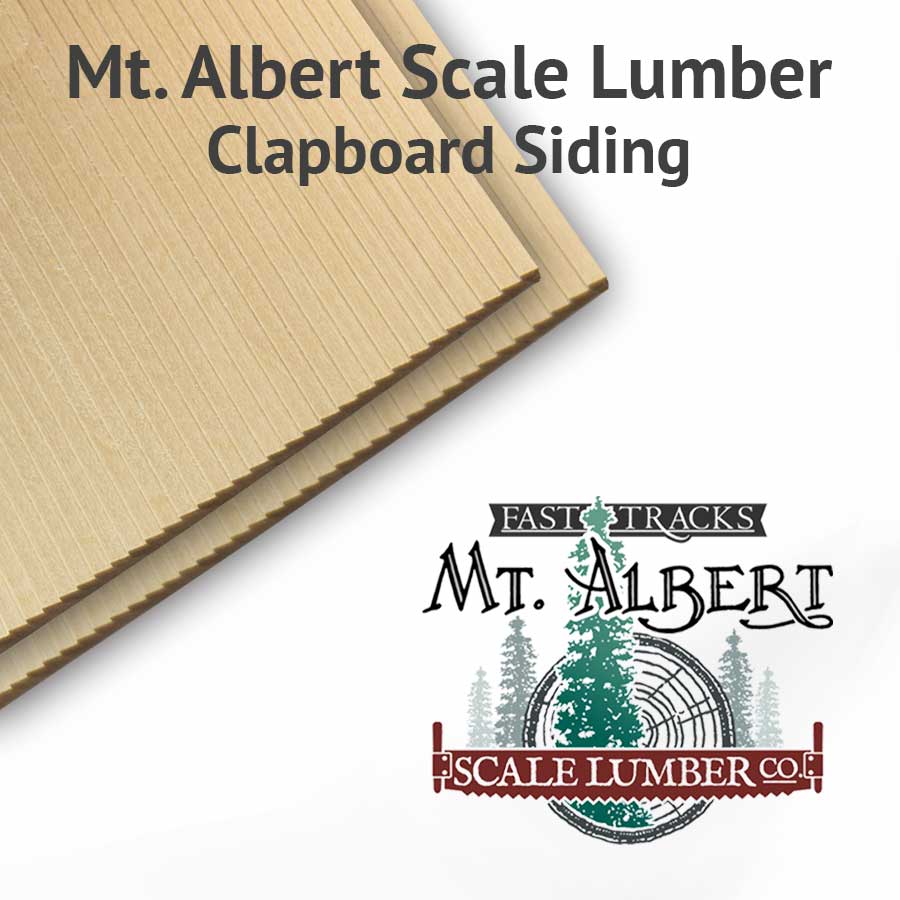 Out of Stock
Production Time: 2 to 5 days
The SSB-CL-HO-4-4x12 is normally stocked but we are currently out. You can still order this part and we will ship it as soon as it is available.
PRICE : $2.70
Available on backorder
Need a lot of Clapboard Siding sheet stock for your project? Purchase any quantity in bulk and save over the cost of pre-packaged sheets.
Wood clap board siding was (and still is) commonly used worldwide to sheath the exterior of buildings. Mt. Albert has reproduced this material precisely for use on all types of building exteriors!
These clapboard siding basswood sheets are scribed with 0.045" wide boards and are ideal for scratchbuilding wood structures. These sheets are 1/16″ thick and easily cut with a knife or laser cutter.
The naturally fine grain of basswood makes it ideal for creating scale wood models. Even though this is technically hardwood, it works easily with hand tools.
Mt. Albert scale sheet stock is produced from the highest quality basswood available. Cut to consistent dimensions and high tolerances; this material is ideally suited for all types of scratch building projects.
Our method of cutting basswood produces clean, fuzz-free wood ready to use. We use the finest raw materials available, free of knots and discoloration.
These 0.062" x 4" (1.6mm x 101.6mm) wide sheets are sold in 12" (305 mm) lengths. 2 sheets per package
Need a lot of these sheets? Available in bulk quantities here –
NOTE: This product was sold under the part number B740B12 in the Mt. Albert Scale Lumber catalog. This product's Fast Tracks part number is now SSB-CL-HO-4-4x12.
Scale Board Sizes of 0.045" scribed boards
| Scale | Size Inches | Size Metric |
| --- | --- | --- |
| Z | 10" | 254mm |
| N | 10" | 177.8mm |
| TT | 5" | 127mm |
| HO | 4" | 101.6mm |
| S | 3" | 76.2mm |
| O | 2" | 50.8mm |
Items you may want to include in your order​