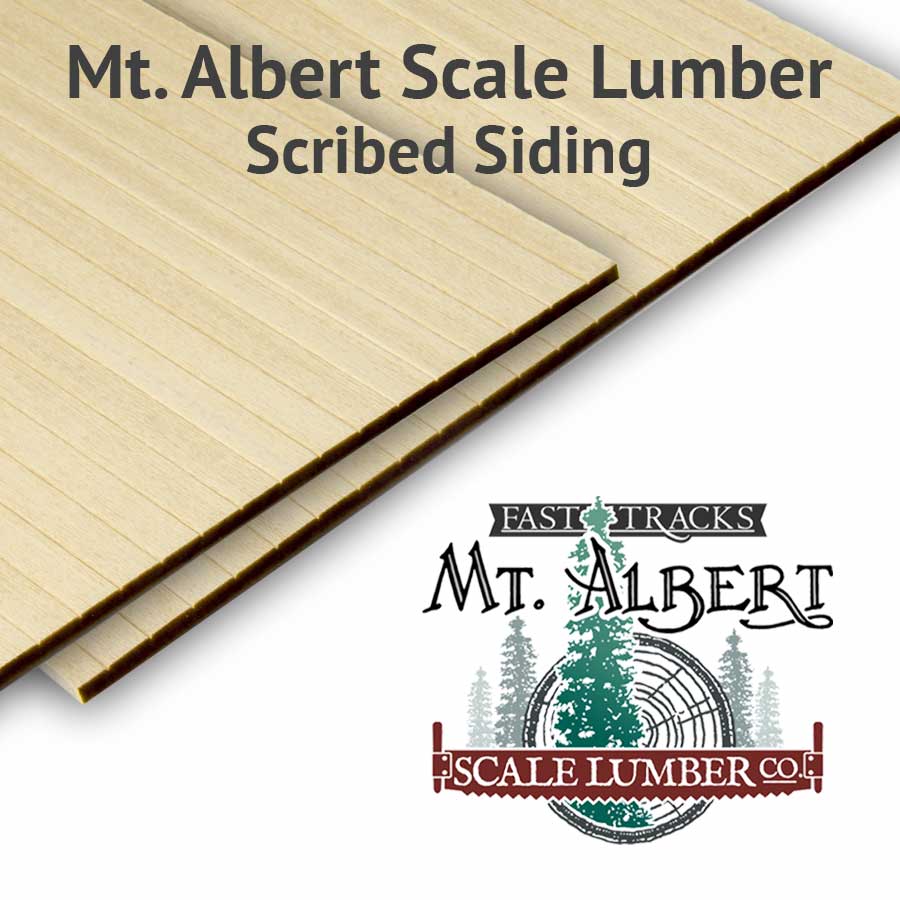 13 In Stock
We can ship the SS-SI-MS-125-4x12 immediately. If you order more than what we have available, the additional units will be automatically added to our production queue.
PRICE : $7.55
13 in stock
These pre-scribed basswood sheets are scribed with 0.125" wide boards and are ideal for scratchbuilding wood structures. These sheets are 1/16″ thick and easily cut with a knife or laser cutter.
The naturally fine grain of basswood makes it ideal for creating scale wood models. Even though this is technically hardwood, it works easily with hand tools.
Mt. Albert scale sheet stock is produced from the highest quality basswood available. Cut to consistent dimensions and high tolerances; this material is ideally suited for all types of scratch-building projects.
Our method of cutting basswood produces clean, fuzz-free wood ready to use. We use the finest raw materials available, free of knots and discoloration.
These 0.062" x 4" (1.6mm x 101.6mm) wide sheets are sold in 12" (305 mm) lengths. 2 sheets per package
Need a lot of these sheets? Available in bulk quantities here –SSB-SI-MS-125-4x12
NOTE: This product was sold under the part number MA723P12 in the Mt. Albert Scale Lumber catalog. This product's Fast Tracks part number is now SS-SI-MS-125-4x12.
Scale Board Sizes of 0.125" scribed boards
| Scale | Size Inches | Size Metric |
| --- | --- | --- |
| Z | 27.5" | 698.5mm |
| N | 27.5" | 508mm |
| TT | 15" | 381mm |
| HO | 11" | 279.4mm |
| S | 8" | 203.2mm |
| O | 6" | 152.4mm |
Items you may want to include in your order​