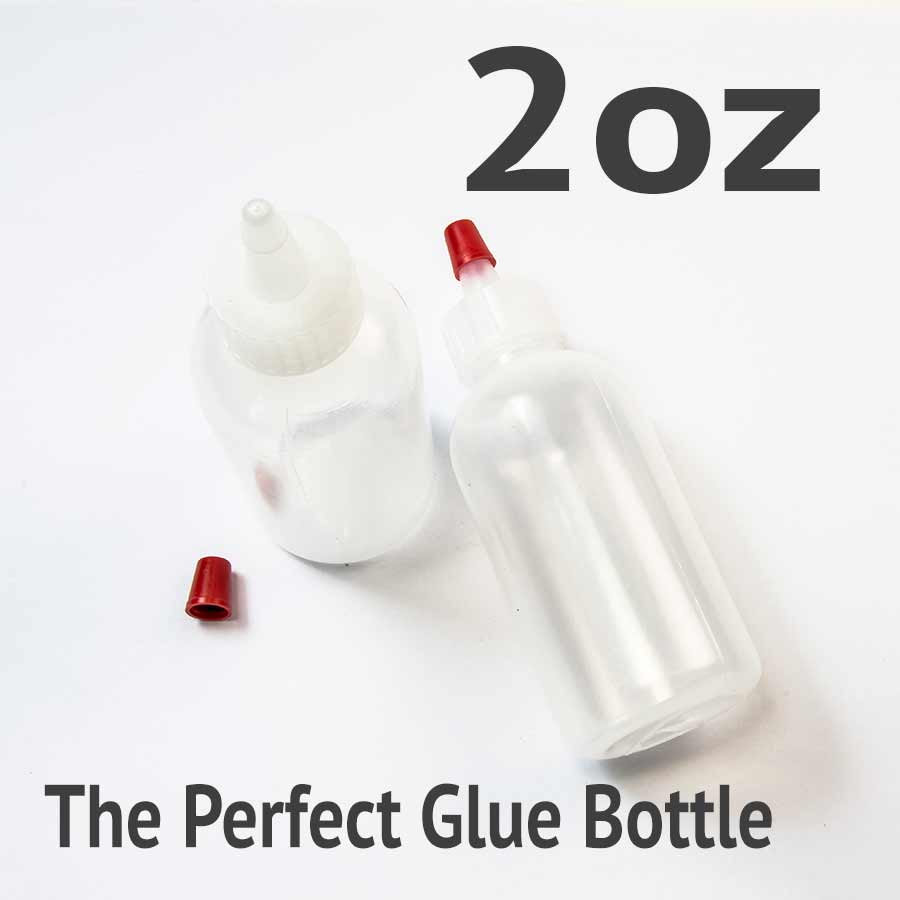 33 In Stock
Additional Stock: 3 to 5 days
We can ship the SP-0042 immediately. If you order more than what we have available, we will hold your order until we have enough stock to ship your complete order.
PRICE : $2.75
33 in stock
The Perfect Glue Bottle is perfect!
When assembling small wood projects such as our BullFrog Switch Machines, or any wood kit, it can be challenging to get a precise bead of adhesive directly where you want it. So we have sourced the ideal 2 oz—squeeze bottles to work with carpenters' glue for assembling wood projects such as the Bullfrog Switch Machine.
The small orifice in the neck of the bottle allows for a small, controlled amount of adhesive to be precisely applied to the surfaces being glued.
Pliobond tips can be used with these bottles if a smaller bead of glue is needed. Press the top onto the bottle's nozzle for a tiny orifice.
Re-usable and re-fillable, these bottles will be a handy addition to your workbench.
NOTE: These are supplied EMPTY. Glue is not included. However, we supply them with a small amount of fresh Canadian air.
2oz. capacity
Items you may want to include in your order​