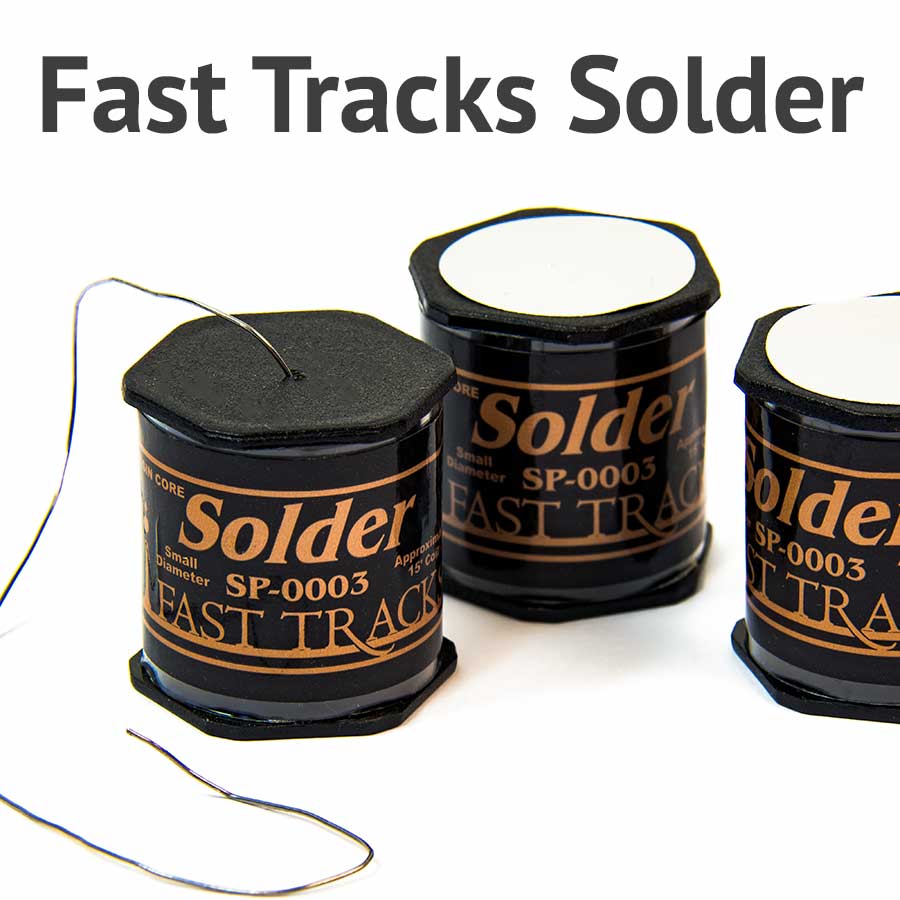 35 In Stock
We can ship the SP-0003 immediately. If you order more than what we have available, the additional units will be automatically added to our production queue.
PRICE : $5.45
35 in stock
We recommend this solder for building trackwork in the Fast Tracks assembly fixture Builders' Guides and videos. This is a rosin core, 60/40 (60% tin, 40% lead), 0.020″ diameter solder. The small diameter of the solder makes it ideal for soldering trackwork.
This solder is sold in 15′ lengths. Enough to construct several dozen turnouts.
Items you may want to include in your order​