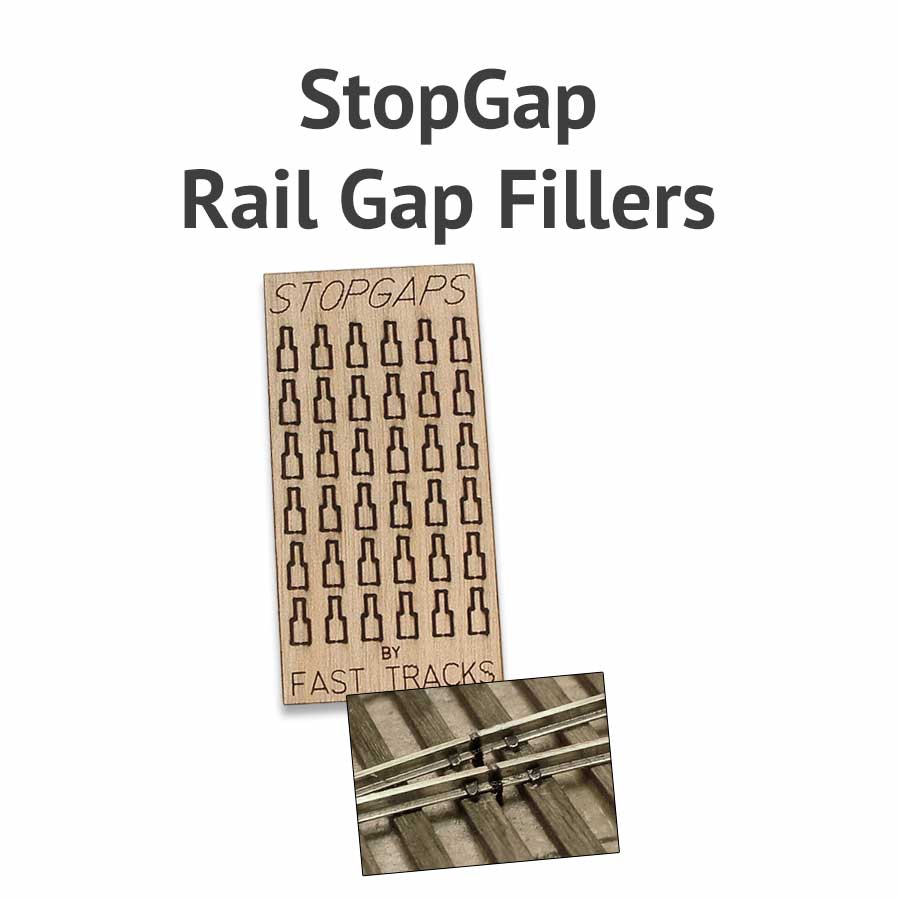 26 In Stock
We can ship the SG immediately. If you order more than what we have available, the additional units will be automatically added to our production queue.
PRICE : $3.75
26 in stock
StopGap gap fillers are used to fill in the electrical isolation gaps for the frog.
A StopGap is inserted into each isolation gap, cut into your completed turnout, and then glued into place. The filler is long enough to sit on the roadbed, reducing any possibility of the filler working its way loose over time.
Each sheet includes 36 StopGaps for rail sizes code 70 and up.
Items you may want to include in your order​