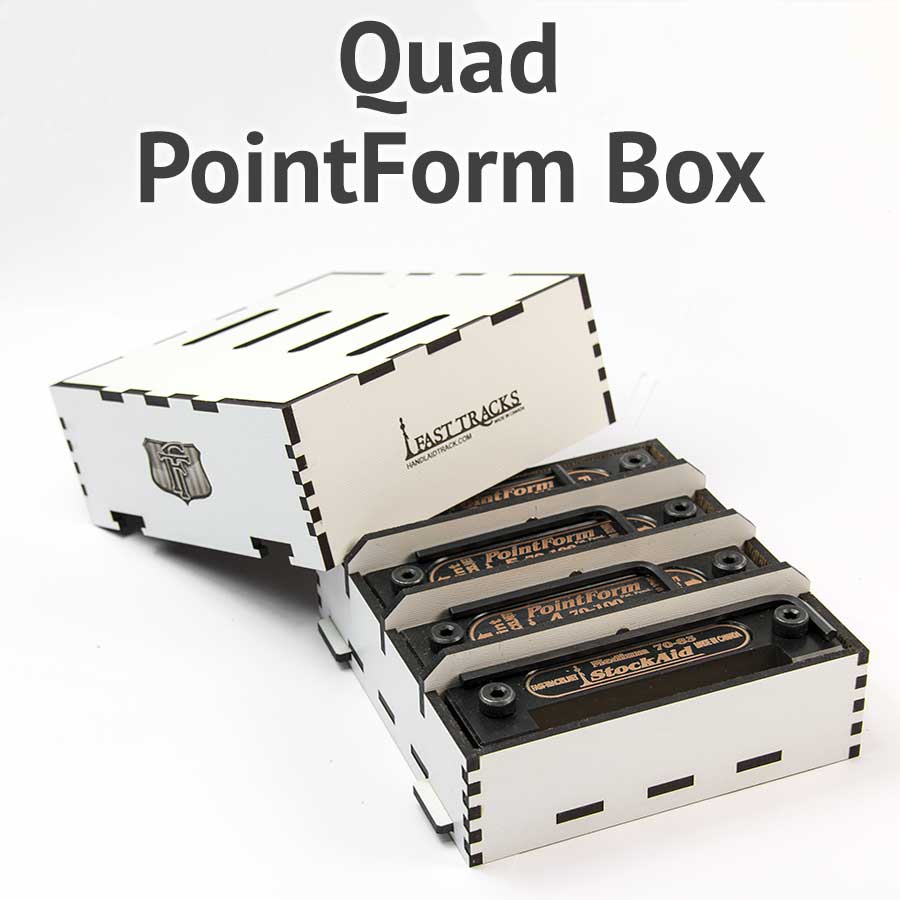 1 In Stock
We can ship the SB-PF-4 immediately. If you order more than what we have available, the additional units will be automatically added to our production queue.
PRICE : $18.95
1 in stock
Want to keep your PointForm and StockAid tools safely stored? This nifty little storage box kit builds up into the perfect solution!
The Quad PointForm and StockAid box will store four tools and their Allen wrench perfectly. A small magnet (included) is pressed into the dividers to keep the wrench in place while in the box. A clever locking lid keeps the cover securely in place during transport.
This simple kit builds up in about 15 minutes with simple wood glue.
Laser cut from sturdy white hardboard material—space for four PointForm or StockAid tools and wrenches.
Items you may want to include in your order​