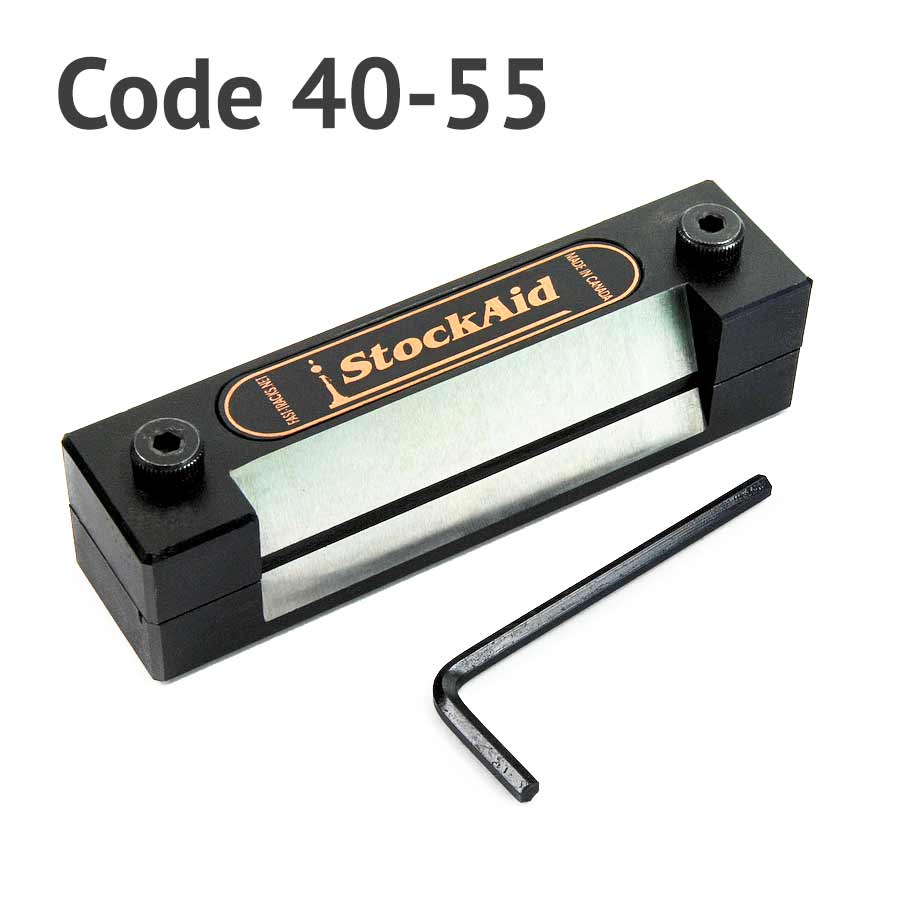 24 In Stock
Additional Stock: 1 to 3 days
We can ship the SA-S immediately. If you order more than what we have available, we will hold your order until we have enough stock to ship your complete order.
PRICE : $79.95
24 in stock
The perfect companion to the PointForm tool, the Fast Tracks StockAid filing jig makes fast and easy work of filing the notch out of the base of the stock rail so that the switch points fit precisely against the stock rail when they are closed.
If you have ever tried to file the notch in the stock rail, you will know how difficult it can be. Holding the rail in a vise is nearly impossible. Holding the rail by hand while you try sanding it with a benchtop grinder can be tricky, and your results are never consistent. The StockAid solves all those problems by providing a foolproof way of holding the rail at a precise angle while you file the notch into the base. Even code 40 rail can be precisely filed! Using the tool is much like our PointForm. Just insert the rail into the tool, clamp it tight, and file!
Unlike the PointForm tool, a single StockAid jig can be used for all types and scales of trackwork. The only difference is the size of the rail the tool can accommodate. This tool will accommodate code 40 & 55 rail and can be used for all your trackwork.
The same tool can file both the right and left stock rails.
Each StockAid filing jig comes with a 5/32″ Allen wrench to tighten the clamping screws and lasts for thousands of uses.
StockAid tools are currently only available for Micro Engineering rail.
PARAMETER
VALUE
DETAILS
Works with Rail Codes
40 & 55
Size
L - 4" (102 mm)
W - 1.18" (30 mm)
H - 1" (25 mm)
The physical size of the product
Weight
1.3 lbs (0.59 kg)
Material
Case Hardened, Cold Rolled Steel
Items you may want to include in your order​