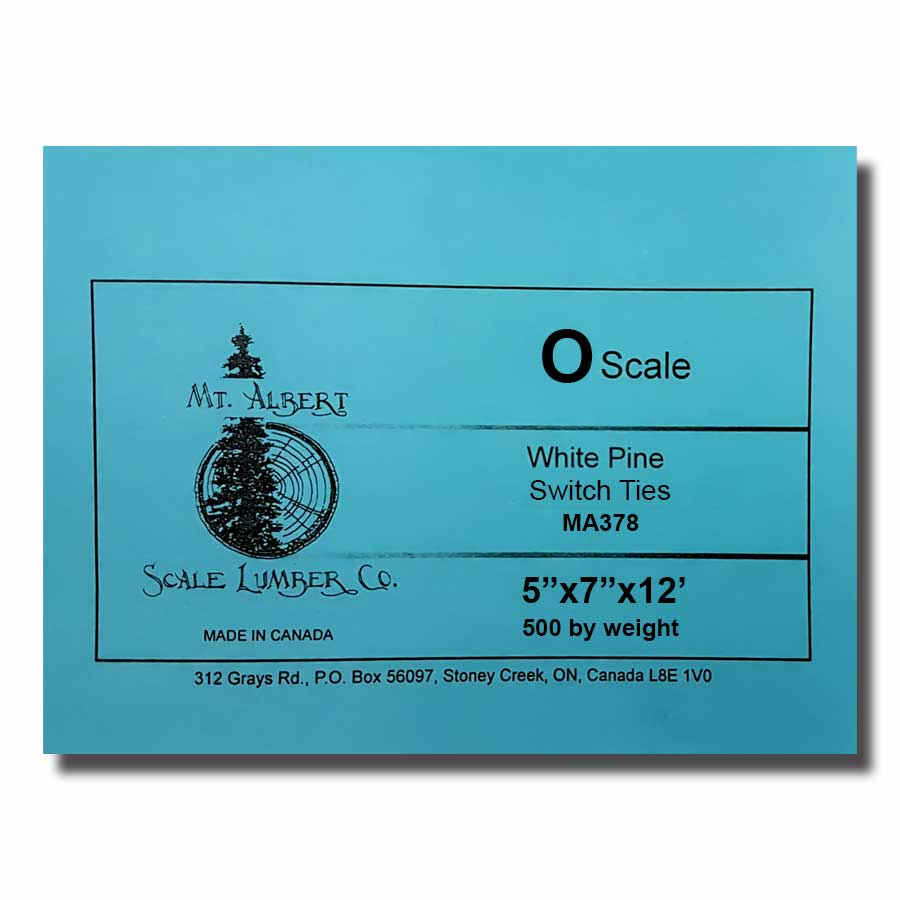 While these ties are listed as discontinued, they can still be produced on request. Check our complete line of Mt. Albert wood ties here.
These Unfinished , ' (m) white pine wood cross ties were produced by Mt. Albert Scale Lumber for many years, however they do not match the size of Fast Tracks products. For this reason we do not include them with our regular line of wood ties we offer. Only order these ties if you are certain these are the sizes you are looking for.
Height and thickness produced to very high tolerances (+/-.002″), the highest in the industry. These ties are cut from high quality White Pine selected specifically by Fast Tracks for its ability to take spikes without splitting.
Tie Dimensions
Scale Length: ' (m)
Scale Width: " (mm)
Scale Height: " (mm)
Model Length: " (mm)
Model Width: " (mm)
Model Height: " (mm)
TRACK BUILDER'S RESOURCES