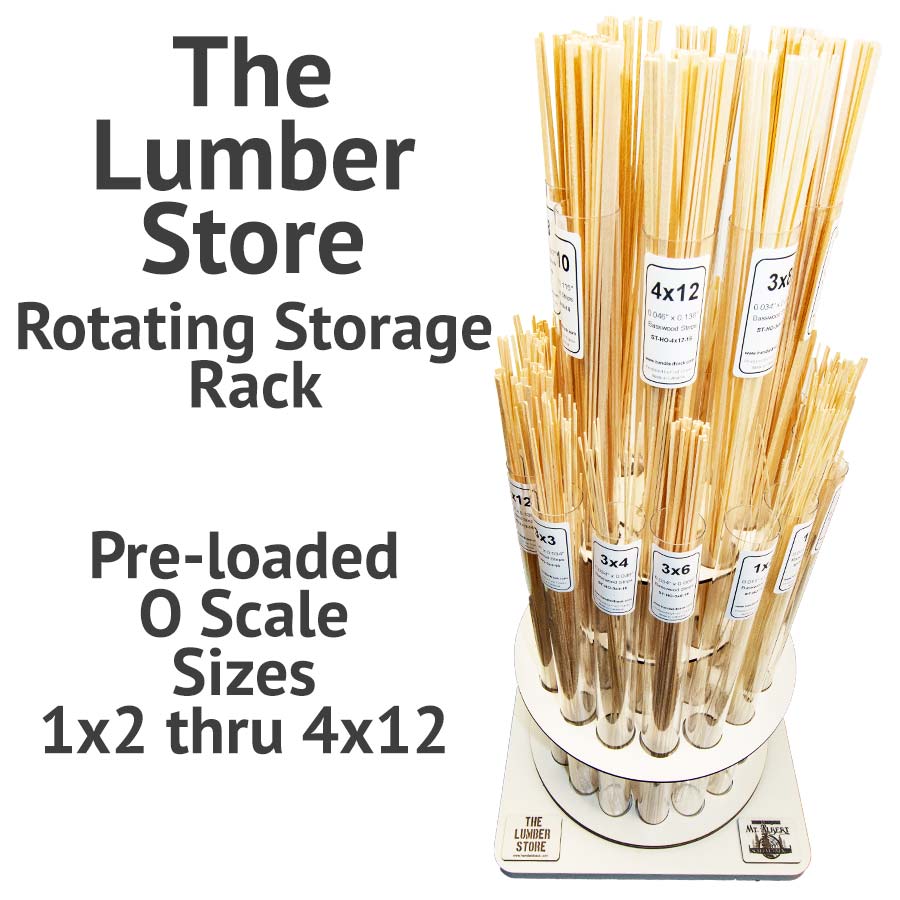 1 In Stock
We can ship the LS-O-A immediately. If you order more than what we have available, the additional units will be automatically added to our production queue.
PRICE : $252.95
1 in stock
Don't you hate when you are working on a project and reach for a few strips of wood only to find you are out of that size? With a Lumber Store on your bench, you will have some of every size available! Don't know which sizes of strip wood to buy? Purchasing a Lumber Store will give you a full assortment of sizes! Very handy to have on hand.
Keep all your stripwood neatly organized in this compact, rotating rack. 24 – 14″ long tubes each have plenty of space for several pieces of stripwood.
This handy rotating lumber storage rack contains an assortment of fractional sized stripwood. 12pcs of each size listed below. Also included is a set of pre-printed self-adhesive labels for each tube.
Save 25% on the Lumber Store Rotating Rack kit when you purchase it fully loaded with wood!
Occupying only a 12″x12″ (300mm x 300mm) footprint on your workbench this is a great way to store all your stripwood in a small space and keep it easily visible and accessible!
A fully loaded Lumber Store stands 23″ (585mm) high. The empty rack is 21″ (533mm) tall.
12 – 16″ long pieces of each of the following O scale stripwood are included:
A matching Lumber Store complete with O scale lumber in sizes from 6×6 through 12×24 is available here.
The Lumber Store rotating rack is also available on its own without wood, which is great for storing any long materials A set of blank labels is included. Click here for details.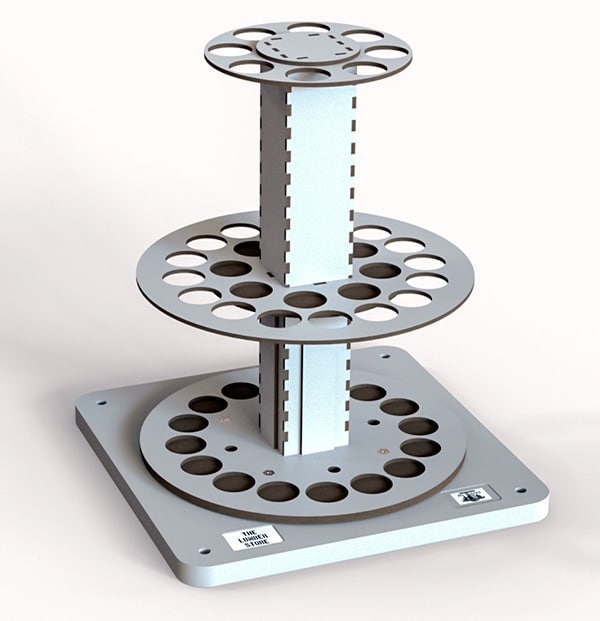 In addition to an extensive Q & A section, we also offer a full library of track building documents.
Visit our growing collection of track building demonstration videos.