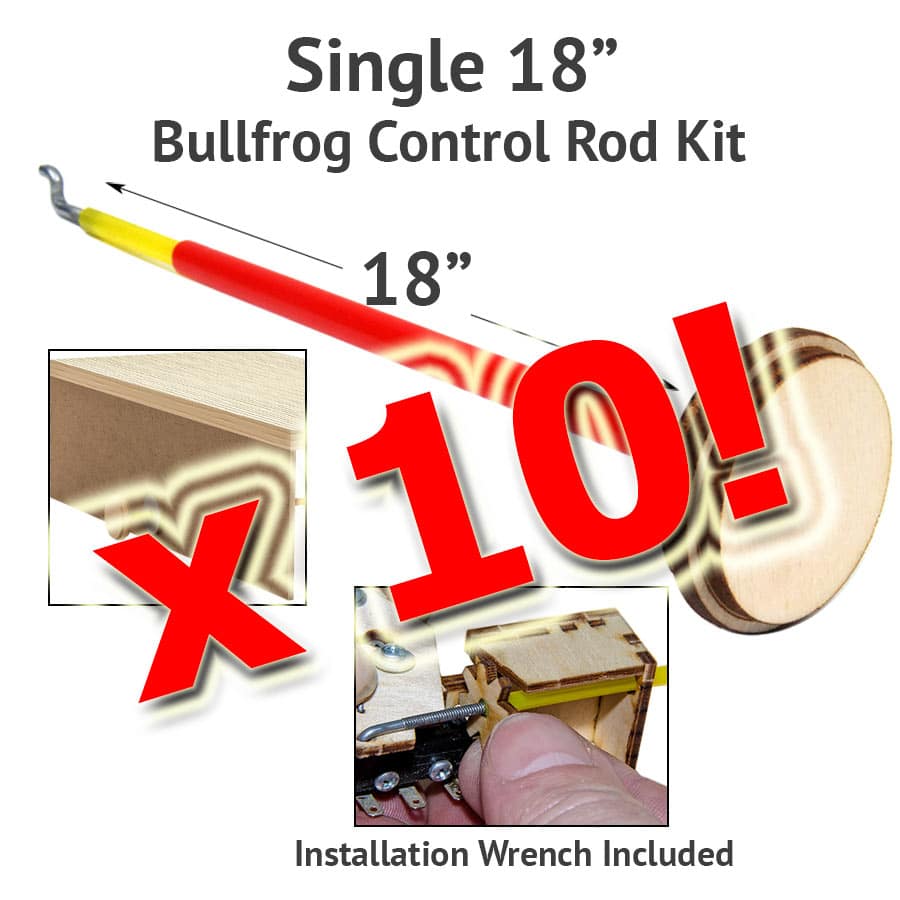 2 In Stock
We can ship the BF-0027 immediately. If you order more than what we have available, the additional units will be automatically added to our production queue.
PRICE : $57.55
2 in stock
Bulk pack of 10 18″ BullFrog Control Rods. Save $5.00!
Each control rod kit includes all of the parts that you need to connect one BullFrog turnout control to your control panel, including:
Connecting the control rod is a simple matter of installing the Z Bend connector into the BullFrog, inserting the outer control rod (red) into the BullFrog control rod mount (it is a press fit), and then screwing the inner control rod (yellow) into the Z Bend connector.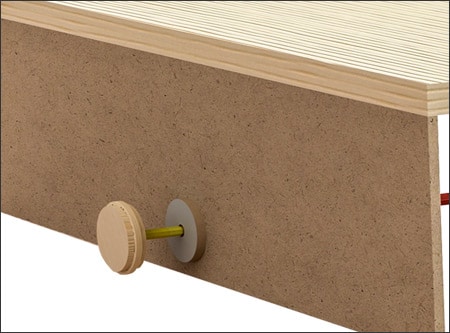 The control rod is mounted to the back of your control panel by inserting into a pair of laser-cut bushings glued to the front and back of the fascia. The knob is then screwed into the end of the yellow control rod. The knob comes unassembled but can be put together in a few minutes with a bit of white glue.
Items you may want to include in your order​