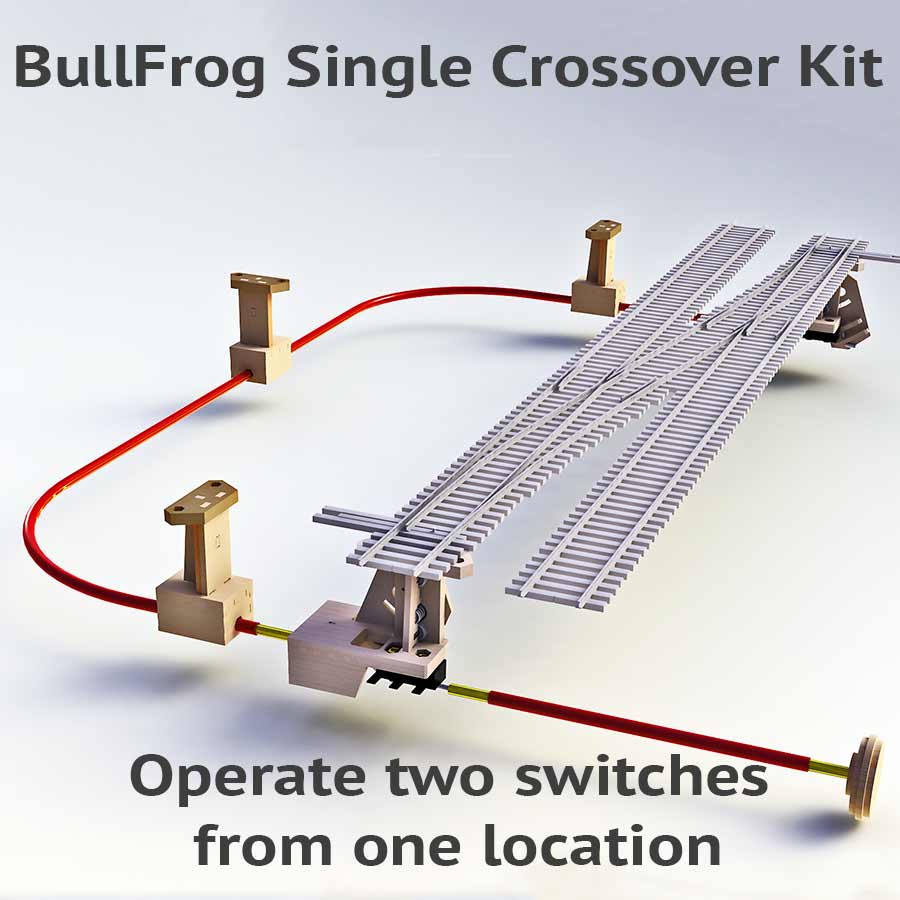 1 In Stock
We can ship the BF-0020 immediately. If you order more than what we have available, the additional units will be automatically added to our production queue.
PRICE : $27.85
1 in stock
The BullFrog Single Crossover kit includes all the materials necessary to operate a single crossover with a single control knob.
Each Single Crossover Kit includes:
1 – Double ended Z Bend Connector
1 – 36″ length of Control Rod (both outer and inner rods)
1 – Installation wrench (To screw the control rod onto the Z bend connector)
Installing the BullFrog Crossover Kit is as simple as inserting one double ended Z bend connector on the first of two BullFrog switch machines included in the kit. Three TadPole control rod supports, included in the kit, are used to hold the control rod connected to the BullFrog machine on the other turnout in the crossover. This will allow the two machines to be switched at the same time.
The TadPoles come un-assembled but can be put together with wood glue in about 5 minutes.
Download the complete assembly and installation guide for the BullFrog and BullFrog Accessories.
Items you may want to include in your order​