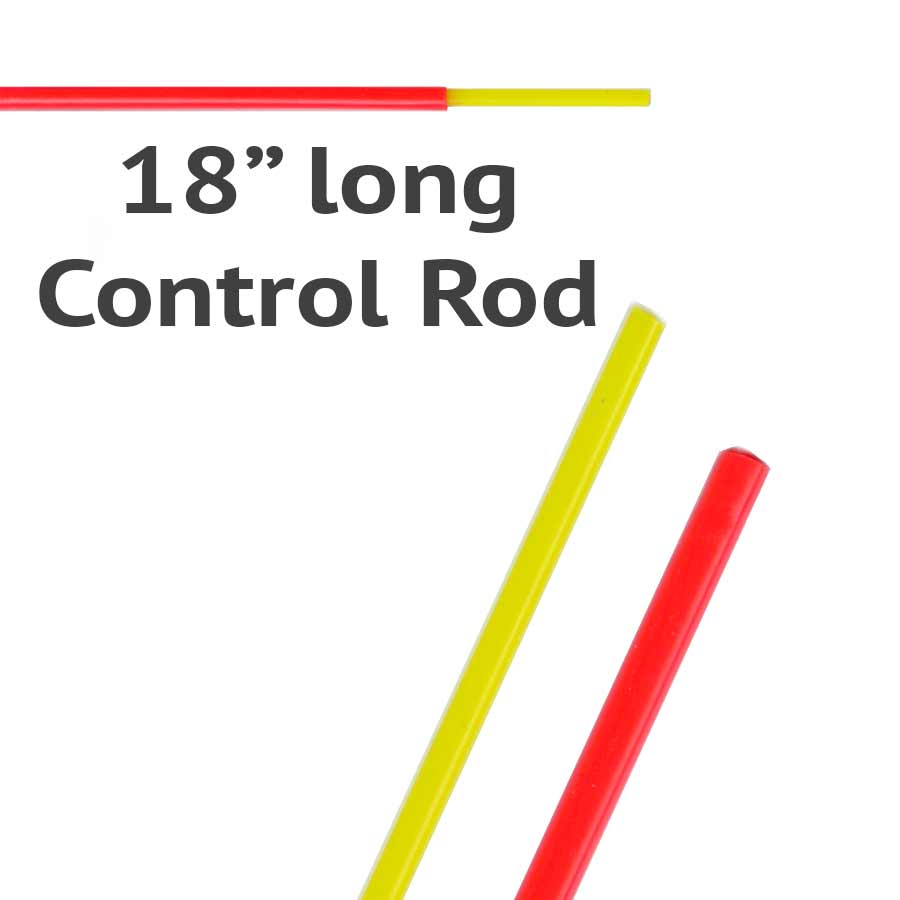 10 In Stock
We can ship the BF-0016 immediately. If you order more than what we have available, the additional units will be automatically added to our production queue.
PRICE : $2.95
10 in stock
18″ long Control Rods can be joined together to form rods of virtually any length. You also need to purchase a joiner kit to join the control rod.
NOTE: These are only the individual control rods; no hardware is included with these to connect to a BullFrog switch machine. We offer a complete control rod kit that contains all the necessary hardware to connect the control rod to the BullFrog switch machine.
We also offer 36″ long control rods,
Items you may want to include in your order​