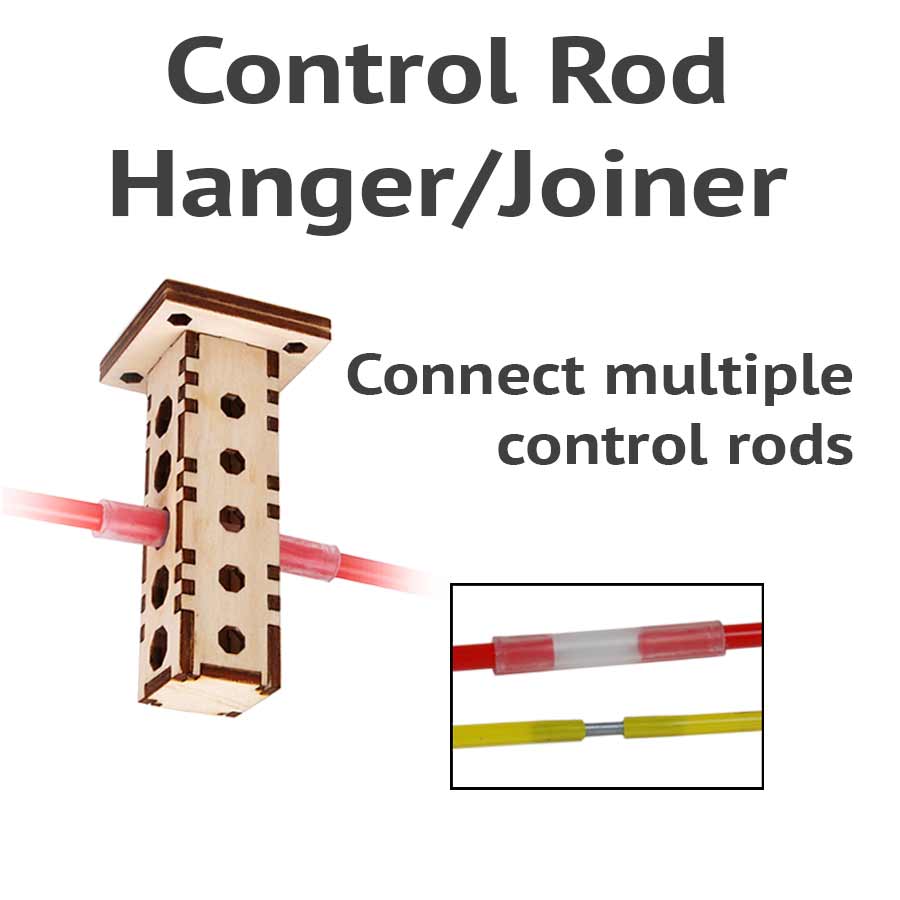 6 In Stock
We can ship the BF-0005 immediately. If you order more than what we have available, the additional units will be automatically added to our production queue.
PRICE : $4.95
6 in stock
The Control Rod Joiner/Hanger is a dual-purpose part that can join control rods together or for hanging lengths of control rods under your layout. The hanger is designed with two different sizes of holes. One set is used for holding two joined control rods with a joiner sleeve. The other set holds the control rod under the layout. We recommend using at least one hanger for every 18″ control rod.
When used as a joiner, the joiner/hanger makes it easy to join two lengths of control rods together to create a single rod. Multiple joiners/hangers can be used to create a control rod up to 40 feet long, depending on the number of bends in the run.
Each kit includes all the parts you need to join or hang control rods in position under your layout. Parts included in each kit are:
1 – Control Rod Hanger
1 – Joiner Sleeve for joining the outer rods
1 – Threaded Rod for joining the inner rods
The control rod joiner/hanger comes unassembled and can be put together with white glue in about 5 minutes.
Will the Control Rod Joiner/Hanger fit?
Download the detailed dimensional diagram to be sure.
Items you may want to include in your order​