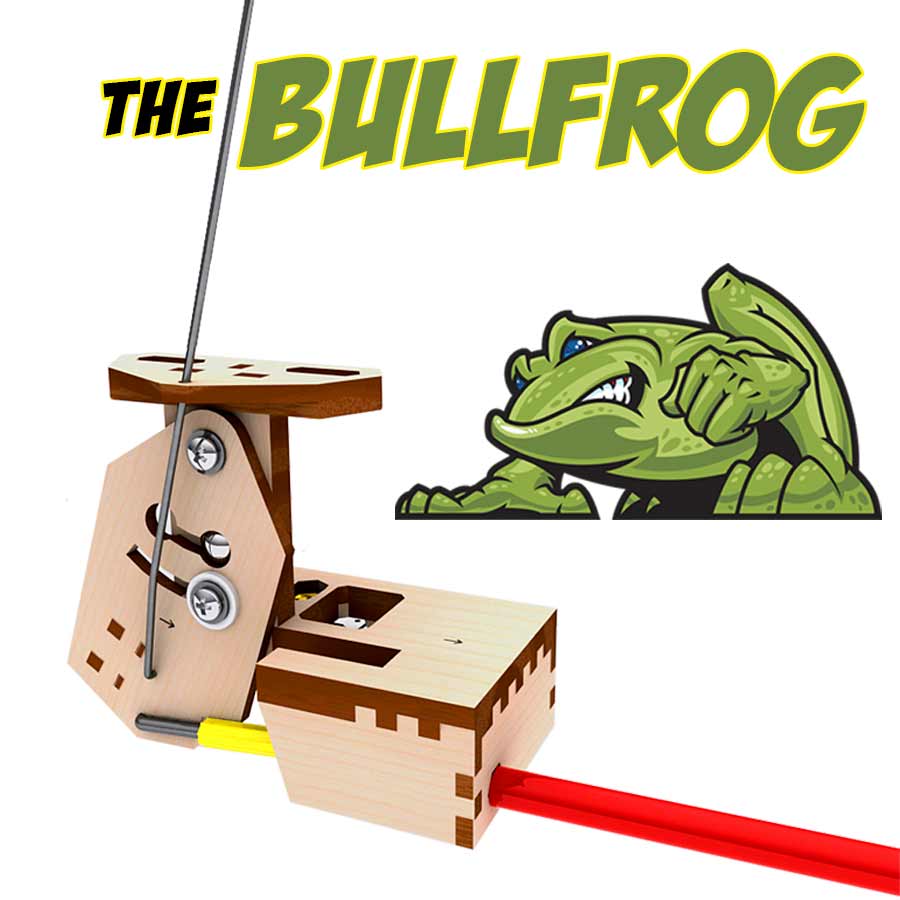 11 In Stock
We can ship the BF-0002 immediately. If you order more than what we have available, the additional units will be automatically added to our production queue.
PRICE : $10.00
11 in stock
One of the least expensive manual turnout controls available anywhere, the BullFrog not only offers a low-cost manual turnout control solution but includes all of the same features you come to expect from a turnout control plus more.
Our low-cost Bullfrog Switch Machine kits feature…
Integrated Control Rod Mount – You have to purchase this separately for other turnout controls
Automatic Power Routing – Integrated SPDT switch with the option of adding an additional switch for DPDT
Very Small Mounting Footprint – One of the smallest under-mount footprints available
Solid, Robust Operation – Thoroughly tested to over 100,000 operations!
Full Selection of Supporting Products – Control rods, joiner kits, rod hangers, panel knobs, etc.
Will work through 2 inches of foam – Using Styrofoam for the base of your layout? Bullfrogs work fine through up to 2″ of material.
The BullFrog comes unassembled and includes all of the parts you need to build a complete unit, including:
All pre-cut wood pieces
Locking hardware
Control wire
1 SPDT microswitch
All screws, nuts & washers
To assemble the switch, you will need white glue. A modeling knife, fine sandpaper, #2 Philips screwdriver, and about 15 minutes. (The first one may take you a bit longer.)
The BullFrog is easy to mount under your layout with just two screws and will work with all scales from Z to O. The control wire offers high torque and a long throw, making it easy to mount the control with minimal alignment problems.
Use your own control rod, or purchase the control rod kit to connect the BullFrog to your control panel using a nylon control rod that includes a Z bend connector and decorative knob. We also offer several additional accessories.
Will the BullFrog fit under your layout?
Download the detailed dimensional diagram of an assembled BullFrog to be sure.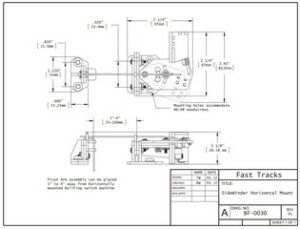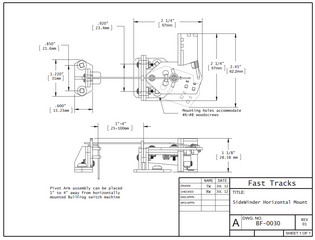 The control rod (the rod that connects the BullFrog to your control panel) is sold separately and can be ordered from here.
The movement of the control rod is approximately 1″.
Need to mount the BullFrog in a really tight spot?
Check out the TadPole. The TadPole eliminates the control rod mount on the BullFrog. It can even go around corners!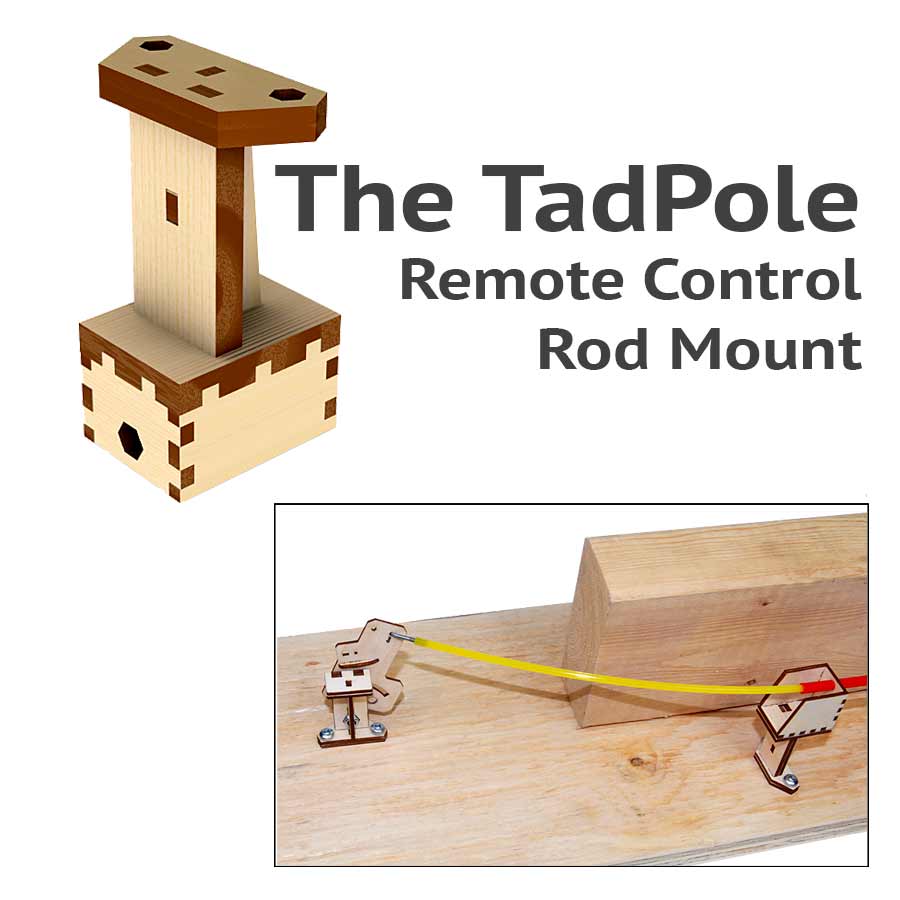 If you are ordering several BullFrogs, we recommend you order a couple of Tadpoles for those really tight spots on your layout.
Need to fit a BullFrog switch machine into a
really, really

tight spot?

Try our SideWinder Horizontal BullFrog Switch Machine Mounting Kit. Fit a BullFrog Switch Machine into as little as 1-1/8″!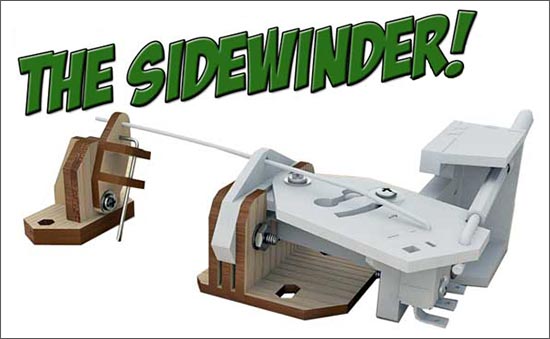 Items you may want to include in your order​