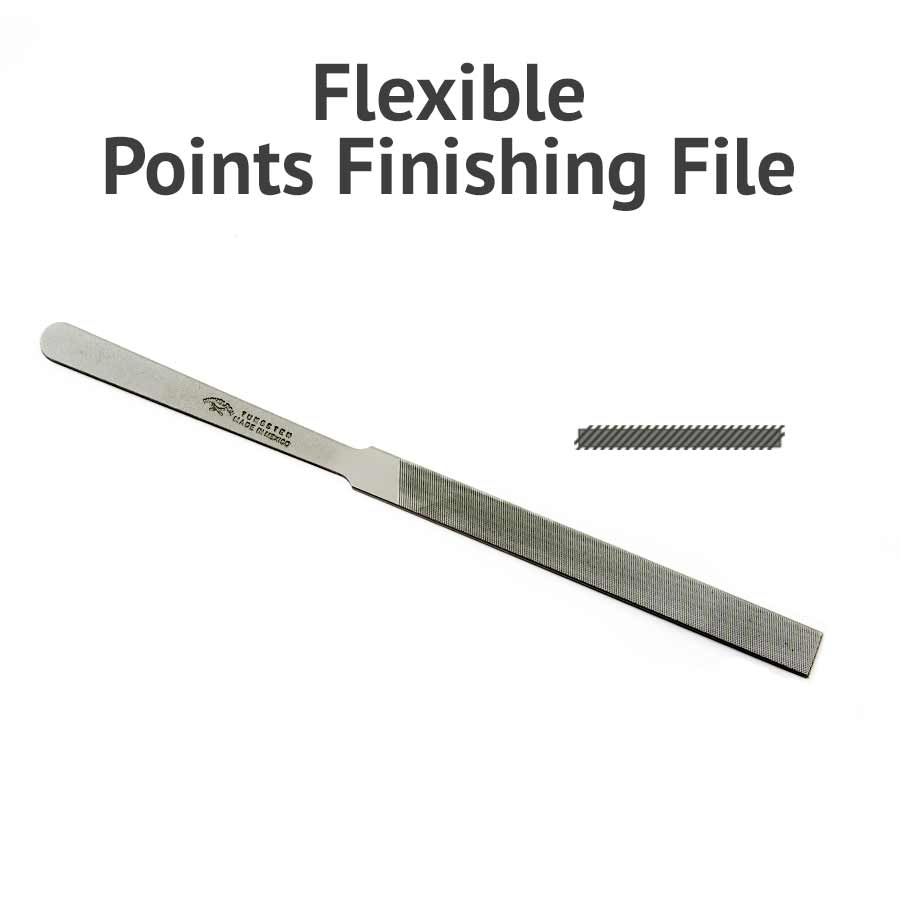 44 In Stock
Additional Stock: 7 to 10 days
We can ship the TL-0016 immediately. If you order more than what we have available, we will hold your order until we have enough stock to ship your complete order.
PRICE : $11.00
44 in stock
This very thin and flexible file is ideal for shaping and finishing switch points to achieve a perfect fit against the stock rails. Its extremely small profile and flexibility allow easy clearance to shape the switch points.
This file is 5 1/4″ long x 5/16″ wide x 1/32″ thick.
Items you may want to include in your order​