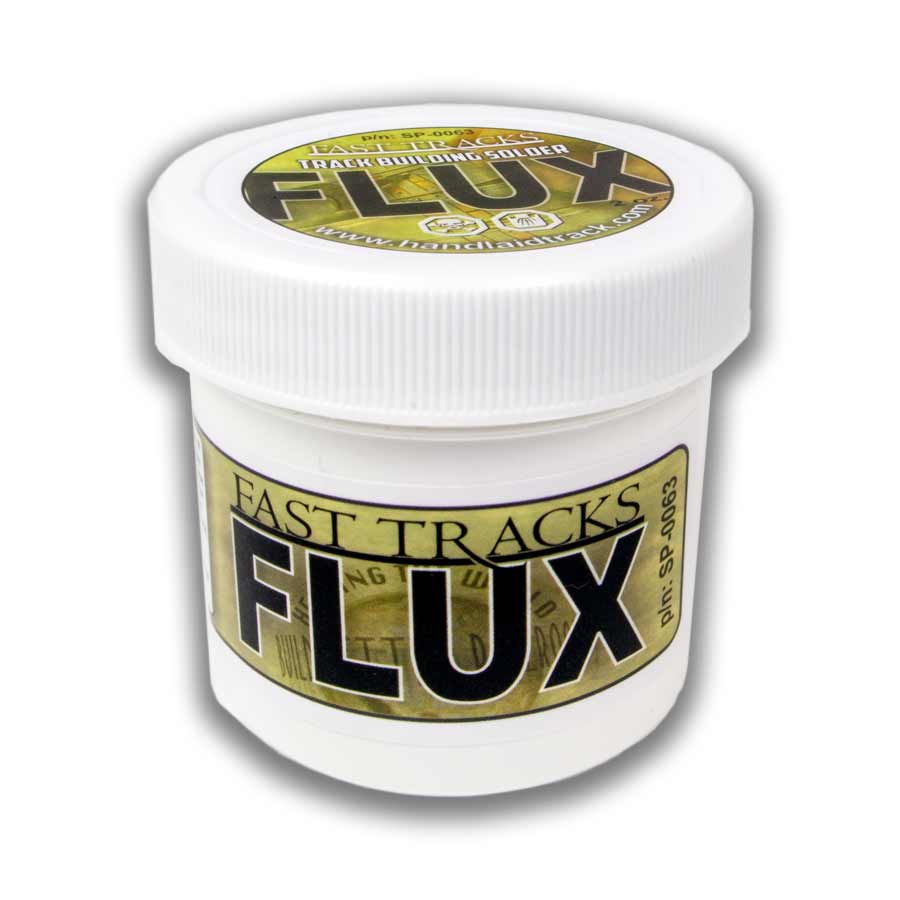 9 In Stock
We can ship the SP-0063 immediately. If you order more than what we have available, we will hold your order and add additional units required to our production queue. The lead time for this product is shown above.
PRICE : $10.00
9 in stock
Fast Track's own Track Building Soldering flux is what we recommend for soldering trackwork in Fast Tracks assembly fixtures.
This flux ensures that surfaces are thoroughly clean and ready for soldering, making it easy for even novice modelers to get great results. Only the smallest amount of solder paste is needed, so a single can of paste will be more than enough to build hundreds of feet of trackwork and switches.
Easy cleanup with water, will not corrode or turn green over time.
Fast Tracks track building acid-based soldering flux is only suitable for soldering trackwork. Do not use this flux for soldering electrical connections or electronic components. Be sure to thoroughly clean the track using a stiff wire brush and warm water after soldering to remove all traces of flux.
Download the MSDS for Fast Tracks Track Building Flux
2oz. Container.
Before using this product, we recommend watching the Soldering Trackwork Using Acid-Based Flux video for essential tips and techniques.
Items you may want to include in your order​