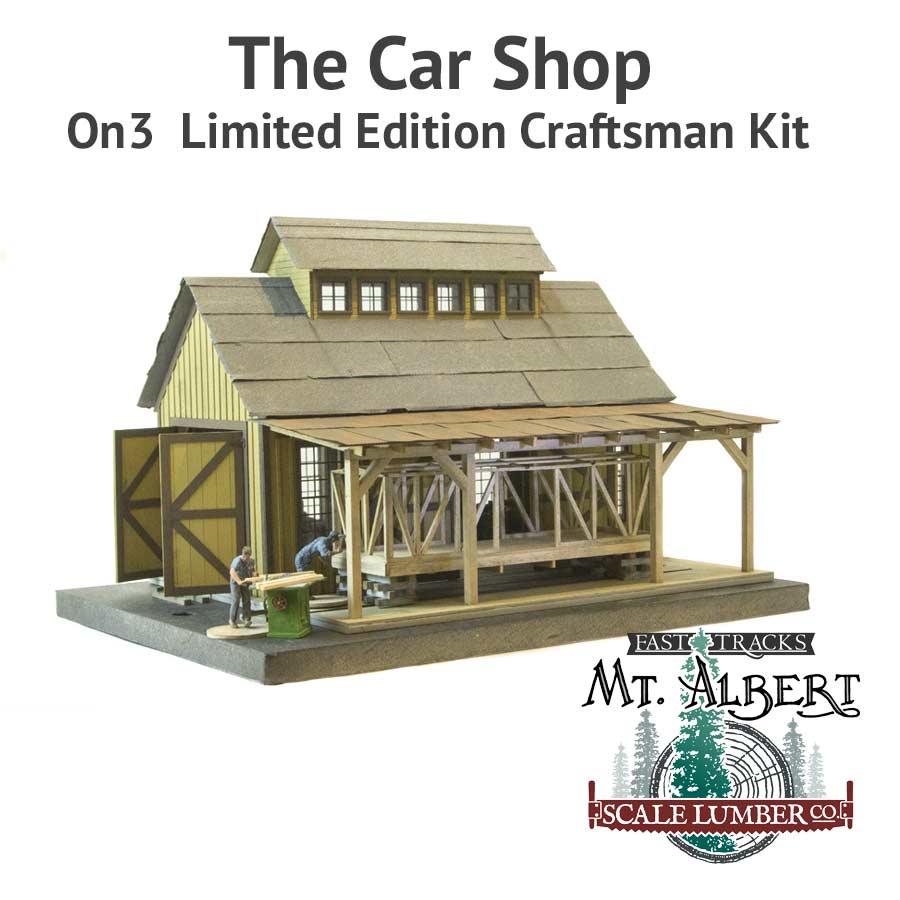 Built When Ordered
Additional Stock: 2 to 4 days
The K-09-On3 will be automatically added to our production queue when it is ordered.
PRICE : $200.00
Out of stock
The Car Shop
Number 9 in a series of Limited Edition Craftsman Kits, this highly detailed laser cut kit boasts several great features, such as:
Laser cut from plywood and LaserBoard – Highest quality materials available.
Mt. Albert Scale Lumber premium basswood
Full interior framing and roof trusses
Board and Batten siding – Very realistic.
Two unique fixtures from Aspen Modeling Co.
Many detail parts – Berkshire Valley, Grandt Line, Rusty Rail, Tichy Train Group
Box Car Under Construction – A model for your model!
Operating Sliding Doors
May be built with front doors at either end – Space for On3 or On30 Equipment
Detailed Step-by-Step Instructions – Images Provided on a CD-ROM
8″x9½" footprint
This kit is sold out and only available on the secondary market.
Only 120 will be produced.
This is also available configured for On30.