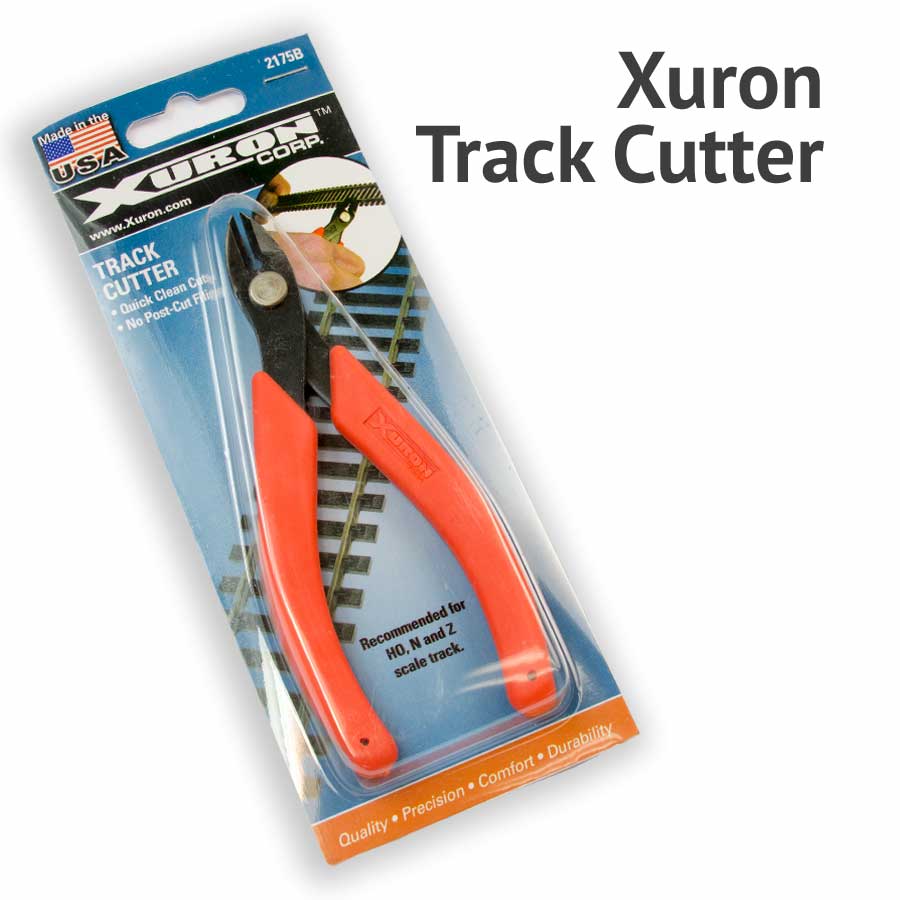 30 In Stock
Additional Stock: 3 to 4 weeks
We can ship the 769-2175B immediately. If you order more than what we have available, we will hold your order until we have enough stock to ship your complete order.
PRICE : $21.00
30 in stock
This is the tool for cutting rail! Flush cut track cutters feature Xuron's patented Micro-Shear© cutting action and will produce a clean, read-to-use square edge for rail.
Ergonomically shaped, non-slip Xuro-Rubber™ grips and a glare-eliminating black finish for operator comfort. Non-protruding, lifetime warranted flat spring provides an excellent "feel" without excessive spring tension.
A lower cost option is available for cutting smaller rail (code 40 and 55). Check out our Small Rail Cutters.
Note: These cutters are not made from hardened steel and should only be used on rail or copper wire. Any other material will damage the cutting edges.
Items you may want to include in your order​