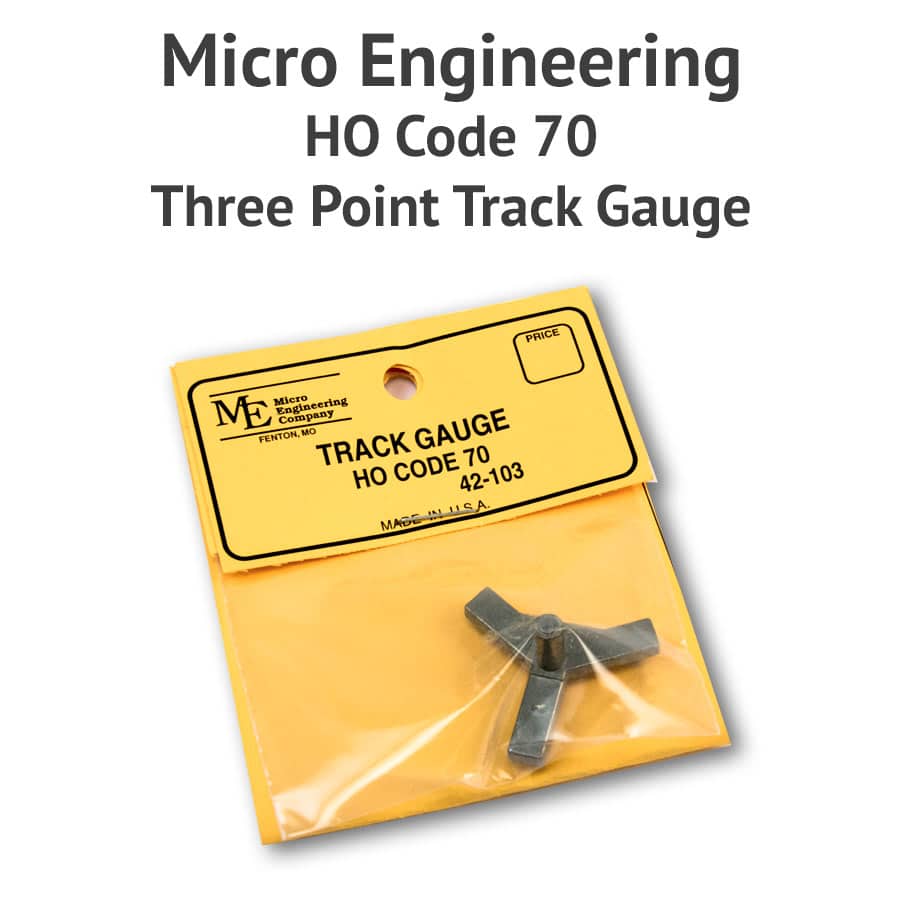 10 In Stock
Additional Stock: 1 to 2 weeks
We can ship the 42-103 immediately. If you order more than what we have available, we will hold your order until we have enough stock to ship your complete order.
PRICE : $7.05
10 in stock
Micro Engineering's 3 point track gauge is specifically designed to work with HO scale code 70 rail. Using three points ensures proper NMRA gauging with straight and curved track sections.
To get the most of 3 point track gauges, we suggest ordering at least 2 of any one size; however, most modelers prefer to have four or more.
Items you may want to include in your order​