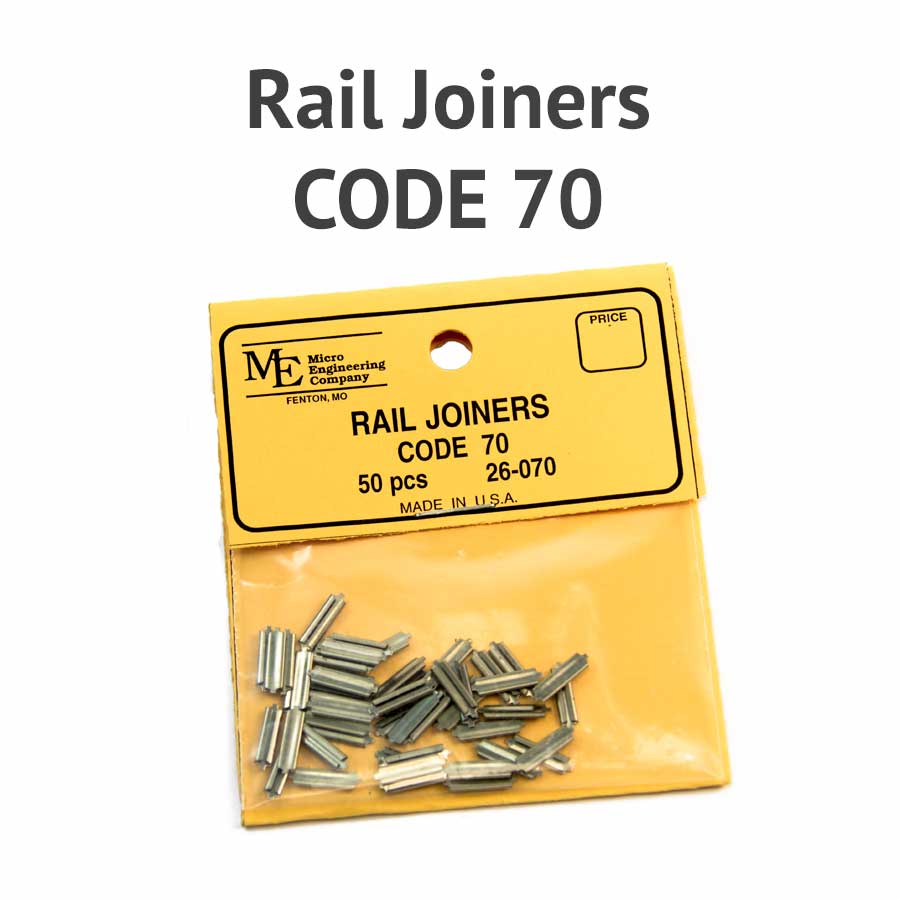 13 In Stock
Additional Stock: 1 to 2 weeks
We can ship the 26-070 immediately. If you order more than what we have available, we will hold your order until we have enough stock to ship your complete order.
PRICE : $10.60
13 in stock
Micro Engineering code 70 slip-on rail joiners are by far the best available! Nickel silver construction and a low profile make for a discreet, reliable connection between lengths of rails.
Micro Engineering rail joiners are made from a very thin material, and they can be placed on top of wood ties without creating interference.
Items you may want to include in your order​