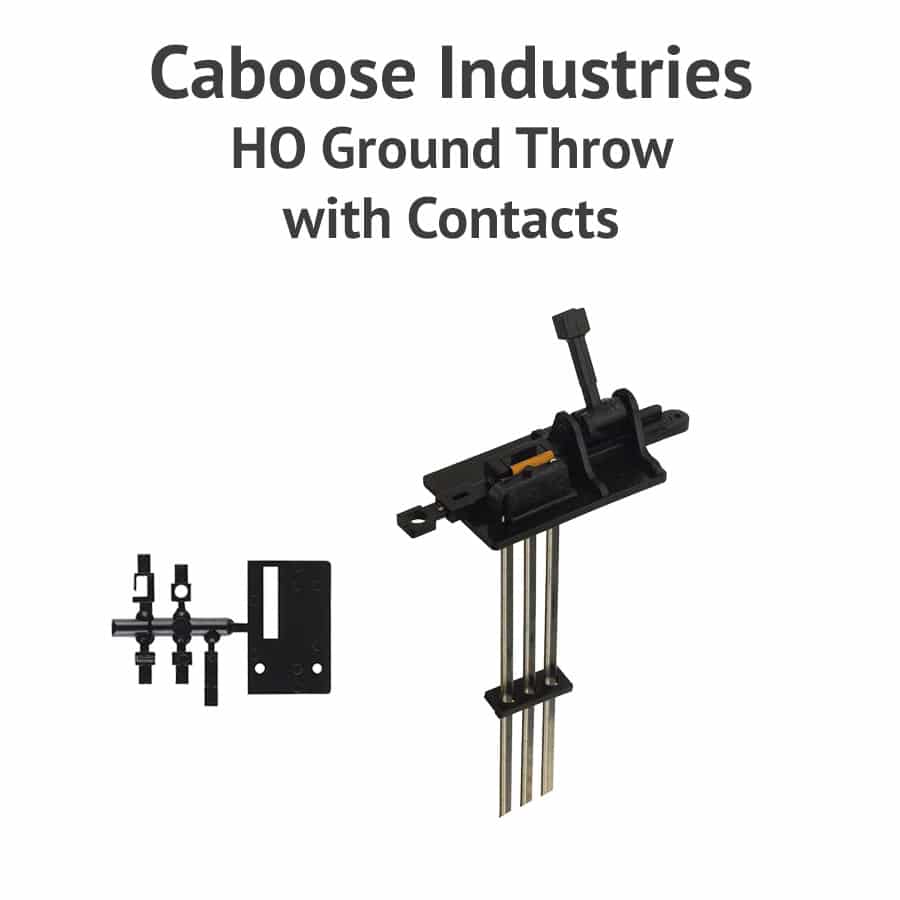 Caboose Industries ground throws are suitable for both HO and N scale with a slide bar travel of 0.165″. A SPDT contact is included that can be used to power a turnout frog, a signalling system, or a relay coil.
Caboose Industries ground throws offer a number of advantages including:
Molded of strong, self-lubricating black delrin
External cam provides maximum life and travel
Cam design provides lock on both ends of the throw from 10° above horizontal to the extreme down position
Direct connection to the turnout through a pin on the slide bar
Detent to assist in holding the handle horizontal
The throws are internally sprung with stainless steel springs that take up the over-travel and maintains tension to hold the movable points against the stock rails of the turnout.
A shim is provided to raise the stand to tie level and five different end fittings to connect to most turnout are included, including:
a hook end for ATLAS
blade for ROCO
hole for PECO
Small round pin for Micro Engineering
round pin for SHINPHARA and Fast Tracks
You will find a wiring diagram for this ground throw here.