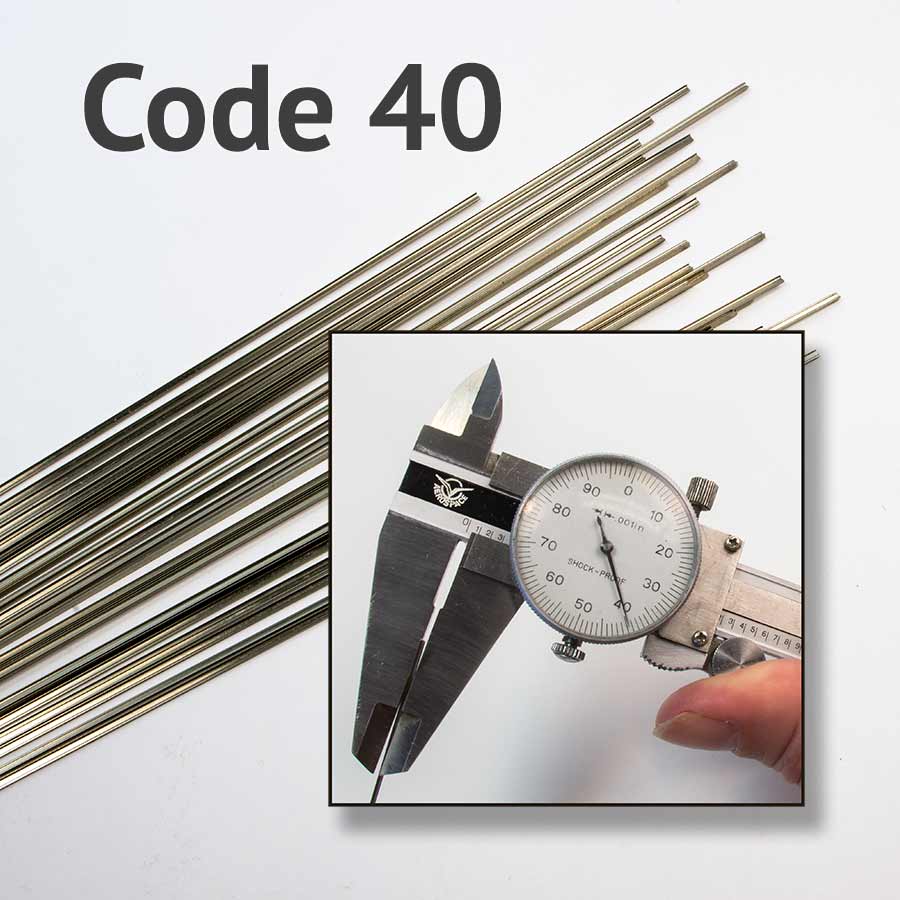 295 In Stock
Additional Stock: 1 to 2 weeks
We can ship the 17-040 immediately. If you order more than what we have available, we will hold your order until we have enough stock to ship your complete order.
There is a minimum order quantity of 66 pieces for 36" rail. There is no minimum order requirement for 18" rail.
PRICE : $2.50
295 in stock
Micro Engineering code 40 non-weathered rail is recommended for use in all Fast Tracks assembly fixtures and hand laid track in general. The rail is very precisely made from nickel silver and can be easily soldered. Each piece is 36" long.
Why We Recommend Micro Engineering Rail
Micro Engineering rail is precision drawn and maintains very tight base and head width tolerances (+/- .001″). These precise tolerances ensure that the rail is held precisely in gauge when a Fast Tracks assembly fixture is used to build a turnout.
Due to the cost of shipping and handling 36″ rail, a minimum order quantity of 66 pieces is required.
66 pieces of 36″ rail are enough to lay 99 linear feet of track at two 36″ pieces per 3 linear feet.
Fast Tracks does not offer weathered rail, as it is not possible to solder this rail without removing the weathering treatment.
Important Information About Shipping Rail
Depending on what items were ordered along with 36″ long rail, it may need to be shipped in a separate, oversized box; therefore, your order may arrive in multiple deliveries. If we have to send multiple packages, the shipment will go via UPS.
18″ long rail is also available, there are no minimum order quantities, and quantity discounts are available.
Items you may want to include in your order​