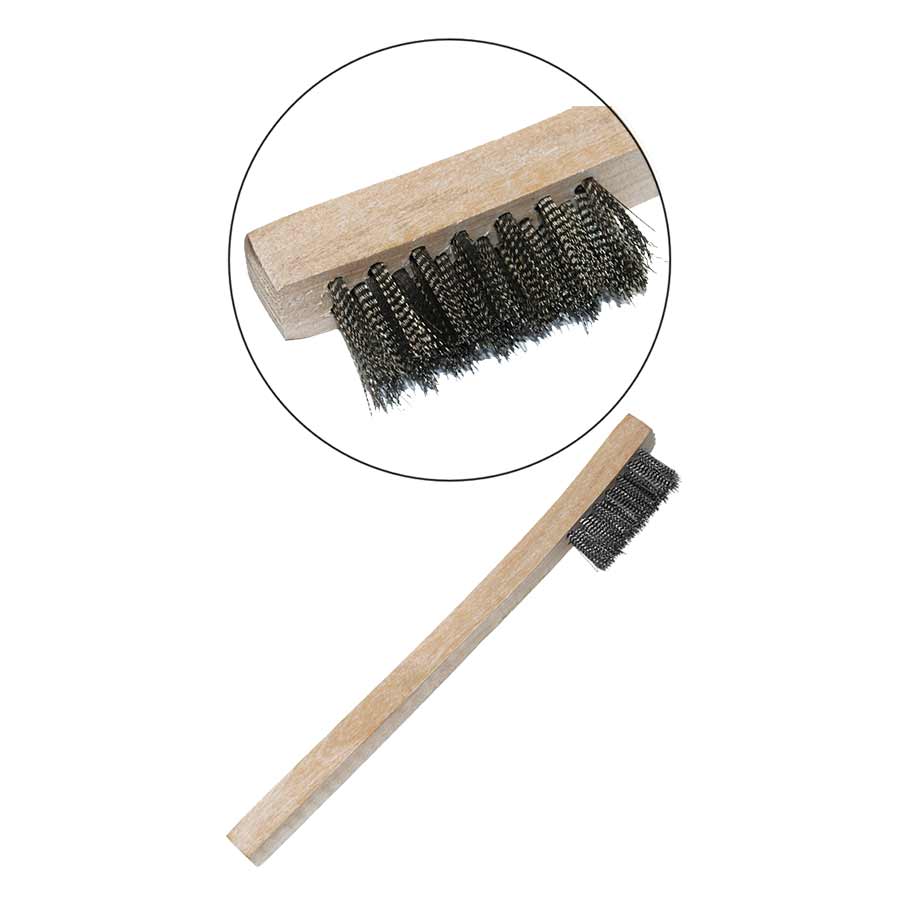 291 In Stock
Additional Stock: 7 to 10 days
We can ship the TL-0038 immediately. If you order more than what we have available, we will hold your order until we have enough stock to ship your complete order.
PRICE : $2.00
291 in stock
Believe it or not, we had difficulty finding a source for this particular wire brush, so much so that we decided to have them manufactured specifically for Fast Tracks. The bristles are just the right stiffness for removing the solder flux after you have finished soldering a turnout – not too stiff that it damages the trackwork, but stiff enough to clean the track effectively.
Stainless steel bristles are mounted into a wooden handle that is 8″ long. A single brush will last for about a dozen turnouts. Be sure to check out the video to see just how well it works.
Items you may want to include in your order​