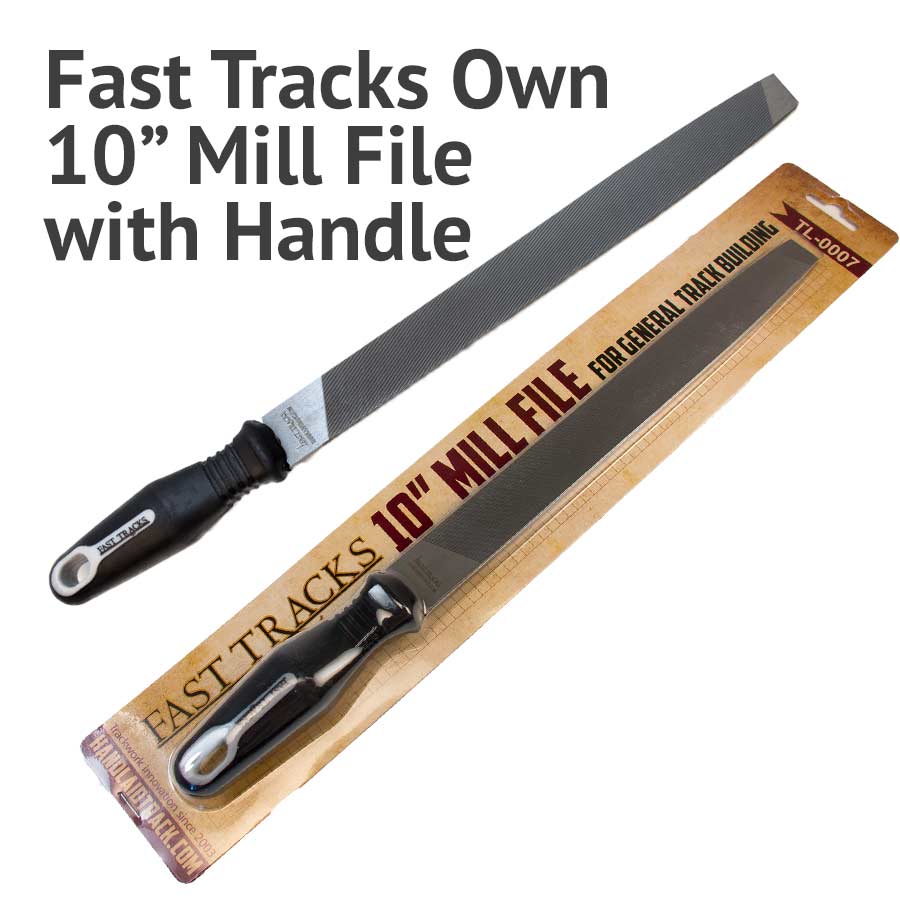 30 In Stock
Additional Stock: 5 to 7 days
We can ship the TL-0007 immediately. If you order more than what we have available, we will hold your order until we have enough stock to ship your complete order.
PRICE : $17.50
30 in stock
Retire those old dull files to paint stirring duty and get the file we recommend for filing frog and switch points.
This is a high quality, professional file ideally suited for building turnouts and trackwork construction in general.
Manufactured specifically for Fast Tracks, this file features the following:
American pattern mill file, bastard cut
Comfortable molded handle
Rectangular shape
Single cut on sides and edges
2 square edges
Overall length (including handle) is 14.5″
Items you may want to include in your order​